Faith Formation
All program participants must complete and submit this Program Registration Form per program.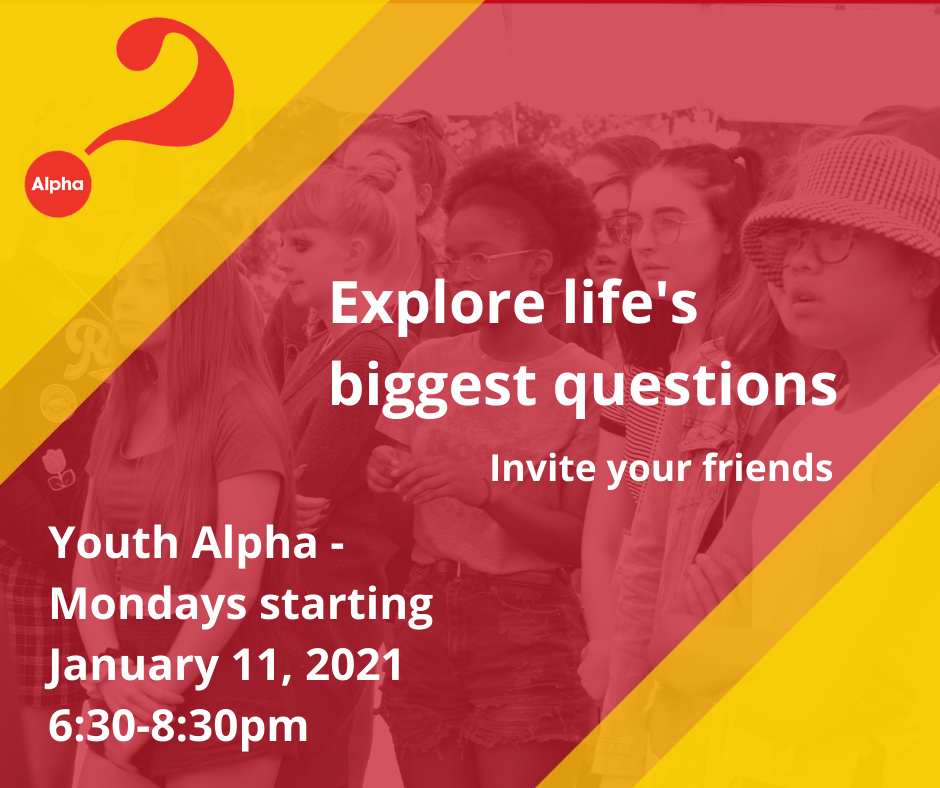 We're excited to launch for the first time – Youth Alpha this January! Every day youth ask hundreds of questions such as: What should I wear today? What is for dinner? Who should I spend time with? Occasionally they ask deeper questions that are often hard to unpack and find the answers to, such as: Why am I here? What is my purpose? Is there more to life than this?
Youth Alpha provides a safe and comfortable space to virtually explore life's most challenging questions. All those aged 14-18 are welcome to join a weekly two-hour Zoom gathering beginning January 11, 2021 from 6:30-8:30pm. To find out more information, or to register, please email
Sarah Bird.
Children, Youth, and Family Ministry Staff

Ms. Sarah Bird
Program Consultant – Children, Youth, and Family Ministry
905-527-1316 x430
Ms. Jane Wyse
Senior Administrative Assistant
905-527-1316 x420