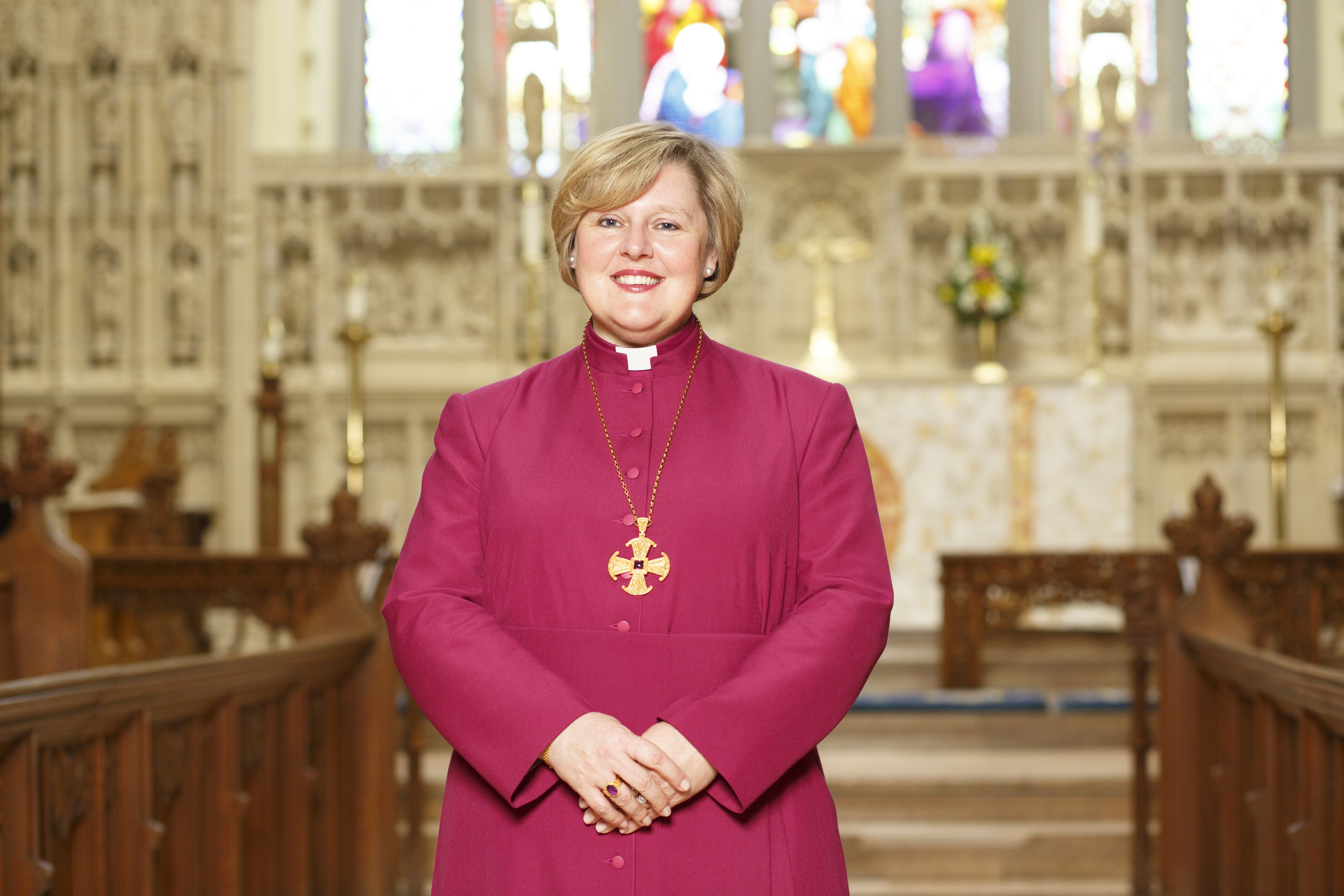 The Right Reverend
Susan Jennifer Anne Bell
Episcopal Motto: Go into all the world (Mark 16:15)
Bishop Susan Bell was elected coadjutor bishop on March 3, 2018 and was consecrated on May 5, 2018. Bishop Bell succeeded Bishop Michael Bird as diocesan bishop on June 1, 2018, becoming the 12th Bishop of Niagara and first woman to serve in this role.
A strategic, mission-centred, spiritual leader, Bishop Bell strives to listen and watch for where God is at work in the church and the world and then to come alongside that work.
In 2019, Bishop Bell received the degree of Doctor of Divinity (jures dignitatus) from Wycliffe College, in the University of Toronto. Bishop Bell is also a Ph.D. candidate in Church History at St. Michael's College, within the Toronto School of Theology at the University of Toronto. Her thesis work is an exploration of George Herbert's Country Parson within its 17th century ecclesiastical and political context.
Trinity College in the University of Toronto conferred a Doctor of Divinity (honoris causa) degree upon Bishop Susan Bell during its 2022 convocation for divinity students. The honourary degree was granted in recognition of Bishop Susan's "distinguished pastoral leadership as the 12th Bishop of Niagara, and in recognition of her innovative thinking and future-oriented work in promoting mission and congregational development, and in re-visioning congregational identity, in the Anglican Church of Canada."
At the time of her election, Bishop Bell served as the canon missioner of the Diocese of Toronto, an associate priest at the parish of St. Martin-in-the-Fields, Toronto, and an honorary assistant at St. James Cathedral, Toronto. She has also served as the senior chaplain at Havergal College in Toronto, as the summer incumbent of St. George's, Métis-Sur-Mer in Quebec and as the chaplain at Wycliffe College.
Bishop Bell is sought-after retreat facilitator and conference speaker. She has served as the national team leader for Fresh Expressions Canada, as the Anglican representative for the National Ecumenical Dialogue between the Anglican Church of Canada and the United Church of Canada and as member of the Board of Threshold Ministries. Having a lifelong love of music, vocal performance is an area of special interest to Bishop Bell.
Born in 1966, Bishop Bell grew up in the Diocese of Niagara's see city, Hamilton. She attended McMaster University where she earned a Bachelor of Arts degree in English before pursuing a Master of Divinity degree at Wycliffe College in the University of Toronto. After graduating from seminary, Bishop Bell was ordained a deacon in 1997 and a priest in 1999 by the Diocese of Toronto.