Bishop's Company
The Bishop's Company is a discretionary fund that allows the bishop to compassionately and strategically respond to the emergent needs of our diocesan leaders, lay and ordained.
The fund was established by Bishop Walter Bagnall over 60 years ago. One of the benefits of membership is an invitation to our annual dinner, a fundraising event with an engaging key note speaker and an opportunity to renew connections with one another.
Spring Event:
Annual Bishop's Company Dinner
Save the date: Monday, May 25th, 2020
Venue: Michelangelo's Event and Conference Centre
1555 Upper Ottawa Street, Hamilton ON, L8W 3E2

5:45 p.m. - Doors open for a reception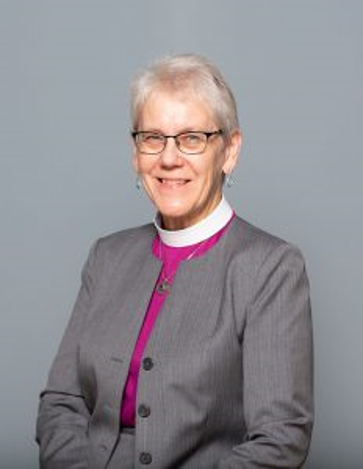 This year we look forward to spending the evening together with The Most Reverend Linda Nicholls, The Primate of the Anglican Church of Canada
Please save the date and join us as we celebrate our diocesan family and welcome our distinguished guest!
Photo credit: Michael Hudson/Anglican Church
of Canada
Fall Event:

Support of the Bishop's Company enables Bishop Susan Bell to respond to the needs of our clergy and lay leaders; needs such as emergency crisis support, relief in the face of financial hardship, funds for vocational transitions, as well as bursaries and scholarships to help the leadership of the church retool for missional and entrepreneurial ministry.