HALL RENTAL INFORMATION

:
The St. John's Parish Hall, which includes the Hearth Room, the full kitchen, and a regulation size gym, is available for rent on a single or repeated use basis. Insurance must be paid separately to the Diocese. If serving alcohol, an LCBO permit (click here for LCBO Special Occasion Permit online) is also required with a Smart Serve licensed bartender.
The Hearth Room is typically used for dinners, family parties, showers, meetings, wedding and funeral receptions. You may prepare your own food in our kitchen or choose to have your function catered.
Some local caterers you could consider would be Zooma Caters, Grand Oak Culinary Market, Vineland, Foodland Vineland, or Wellington Court Catering St. Catharines
Single rental rates are as follows:
Gym & Hearth Room - $400
Gym only - $300 (120-130 for dining; 170 on chairs for a meeting)
Hearth Room only - $200 (60-70 for dining; 80-90 on chairs for a meeting)
Kitchen - $100
Please click here to download a copy of our 2018 Single Use rental contract. You may contact our Rentals Coordinator, Diane Netherway for additional information.
Here are some photos of the Hearth Room set up for a bridal shower: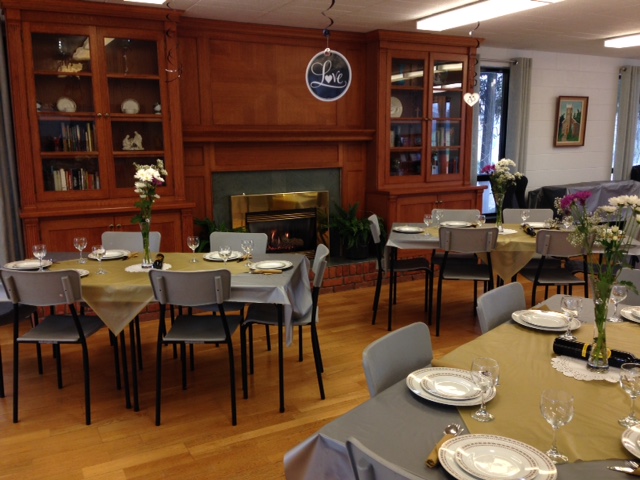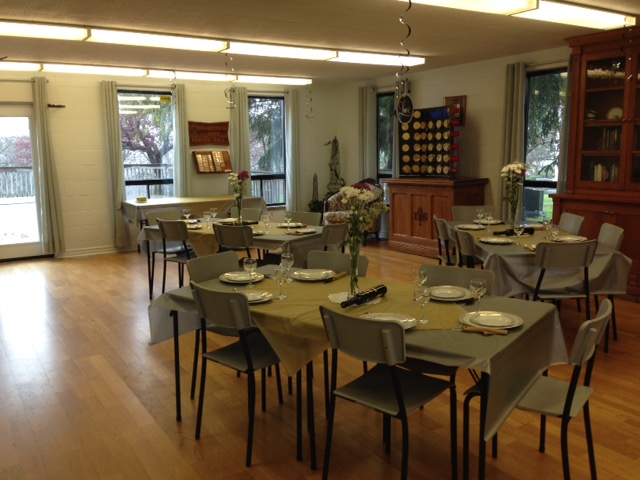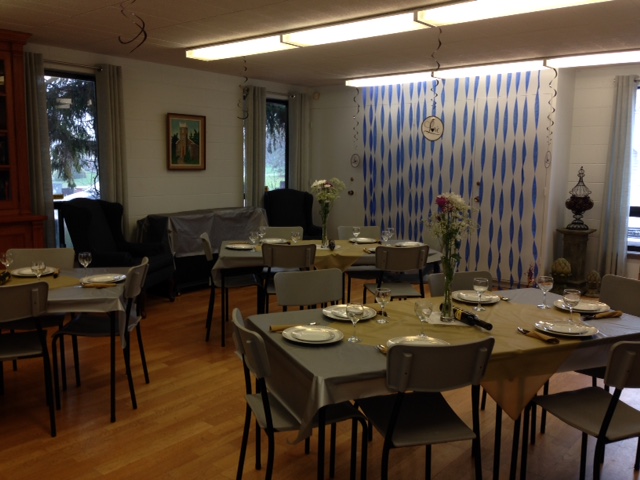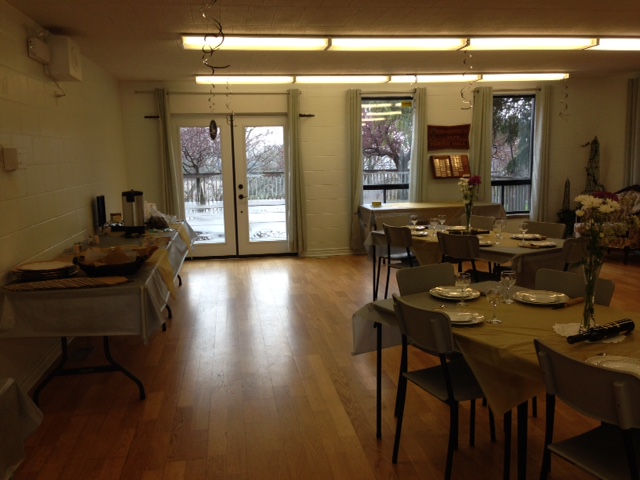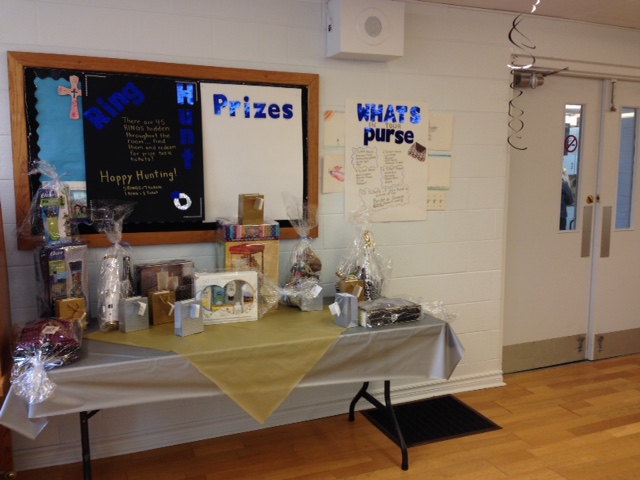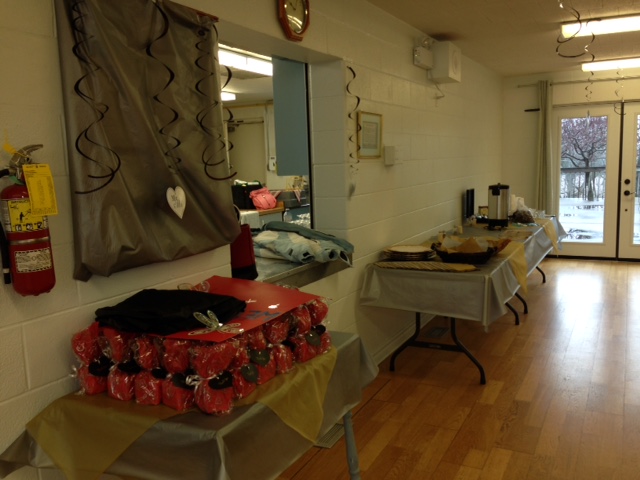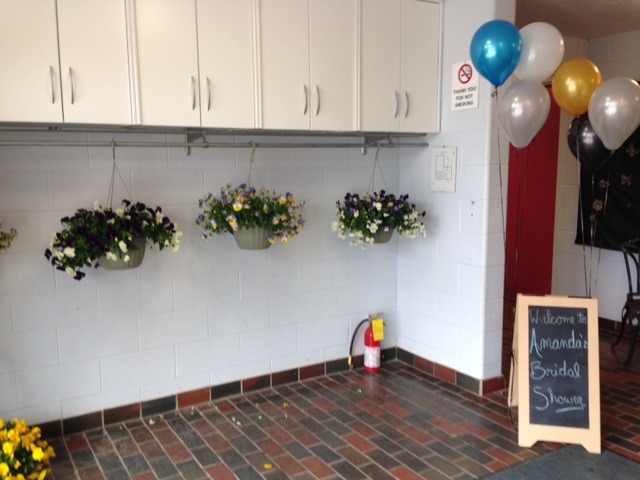 A panorama photo of the Hearth Room set up for a different bridal shower:

The photos below are from a funeral reception: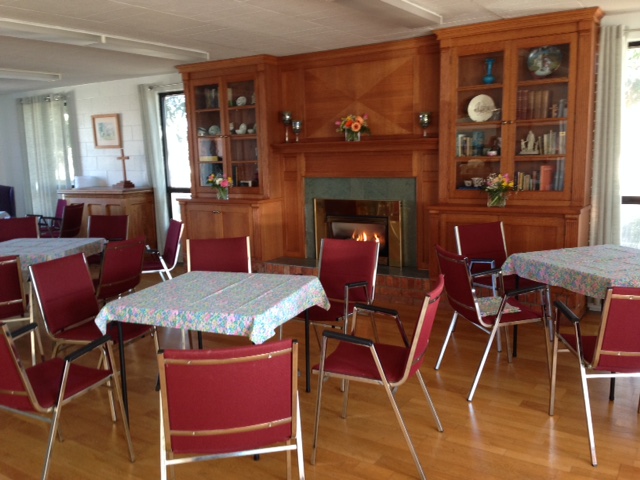 These are photos for the Hearth Room set up for a meeting (80 attendees):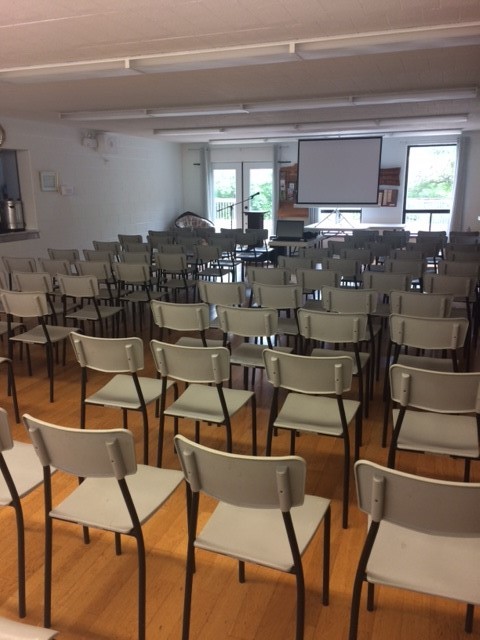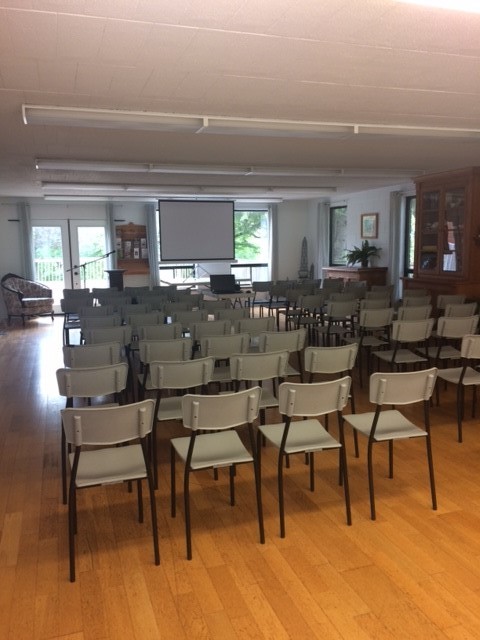 The GYM set up for our Annual Ladies Tea: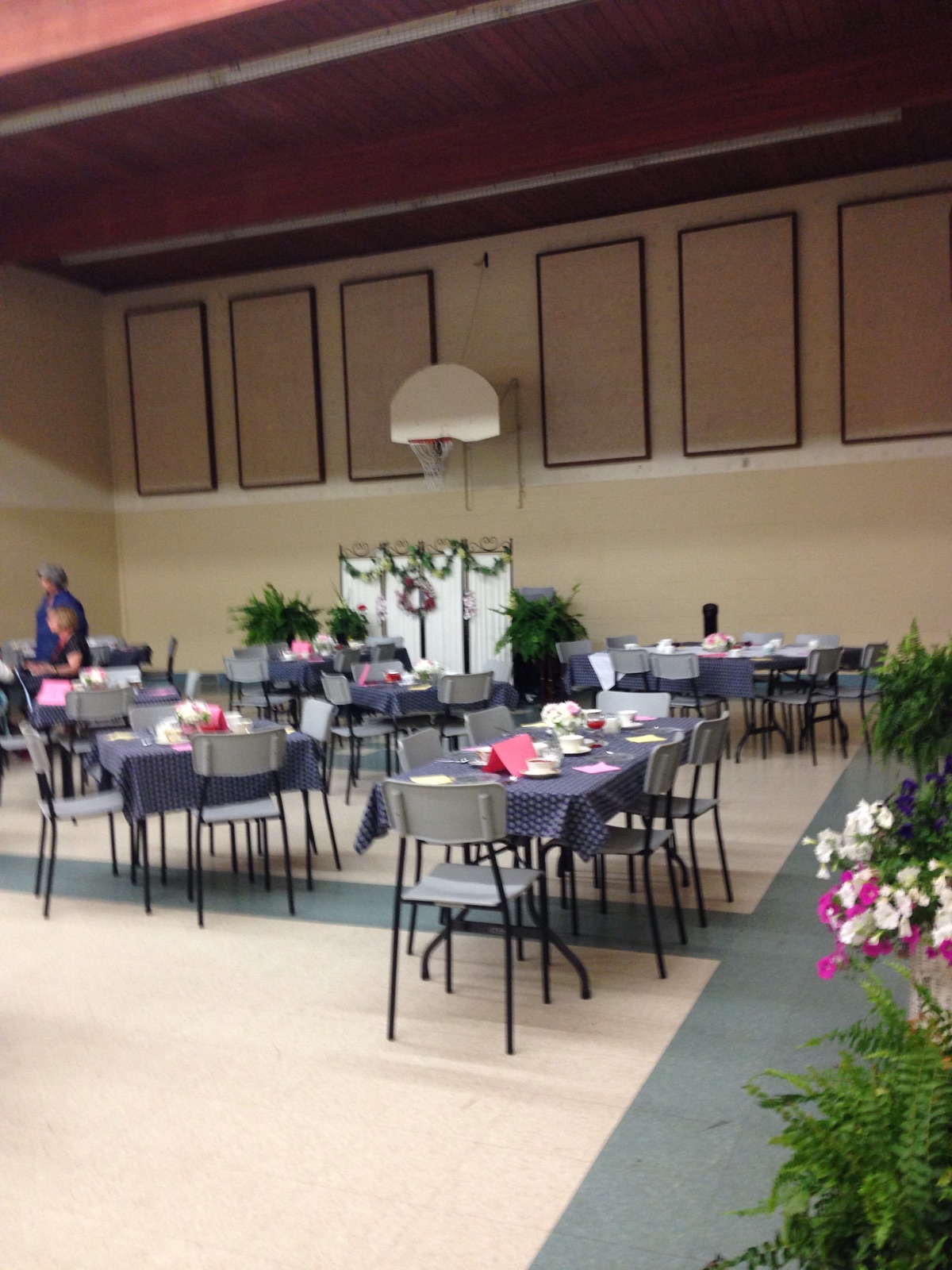 The GYM set up for a buffet dinner: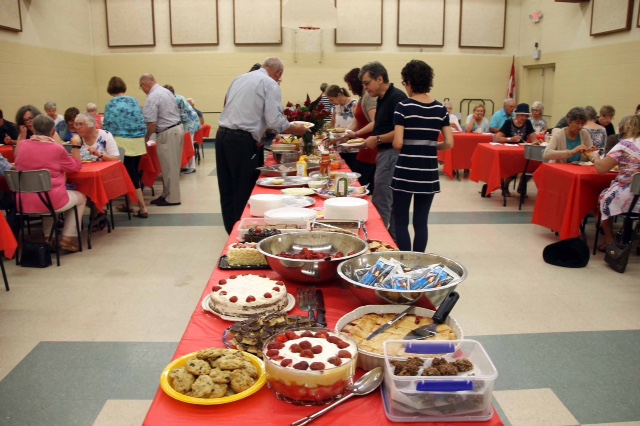 The GYM set up for a birthday party with a bouncy castle!