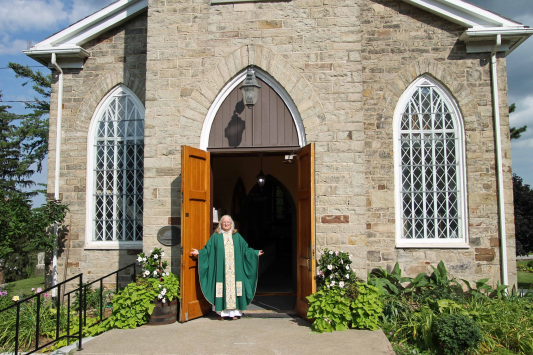 St. John's Anglican Church
iwednk
Welcome to St. John's Jordan!

We are open for in-person worship with Sunday s

ervices are at 9 am (spoken) and 10:30 am (sung).
On the 5th Sunday

of a month (April, July, October & December), we have

Morning Prayer

instead of the Eucharist.

Hope you will join us in our beautiful church this Sunday!
If you wish to maintain a virtual connection, the 10:30 am service will be livestreamed

on the St. John's Jordan Facebook page.

It will also be available later on

the

St. John's Jordan YouTube channel.

Click either link below for the service:
To view weekly Thursday Mid-Day Prayers from St. John's, please go to the St. John's Jordan YouTube channel by CLICKING HERE
For your offerings,
please click

HERE
For

NEW

resources please
St. John's Public Cemetery