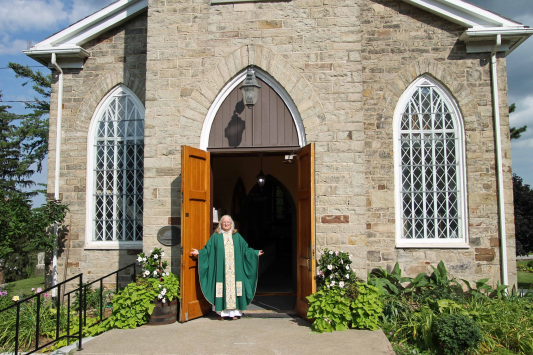 St. John's Anglican Church
Sunday, September 24th
16th Sunday of Pentecost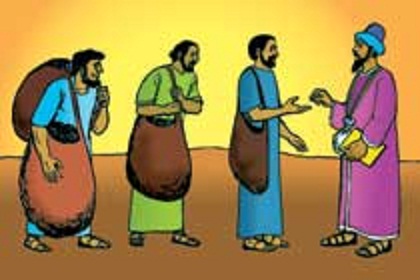 "Are you envious because I'm generous?
The last will be first, and the first will be last."
Matthew 20: 16
Click here for the summer issue of
St. John's Grapevine newsletter.
See below for photos of
our Parish Picnic Service
featuring the music of
It was a great success!
We were nourished
in both body and soul!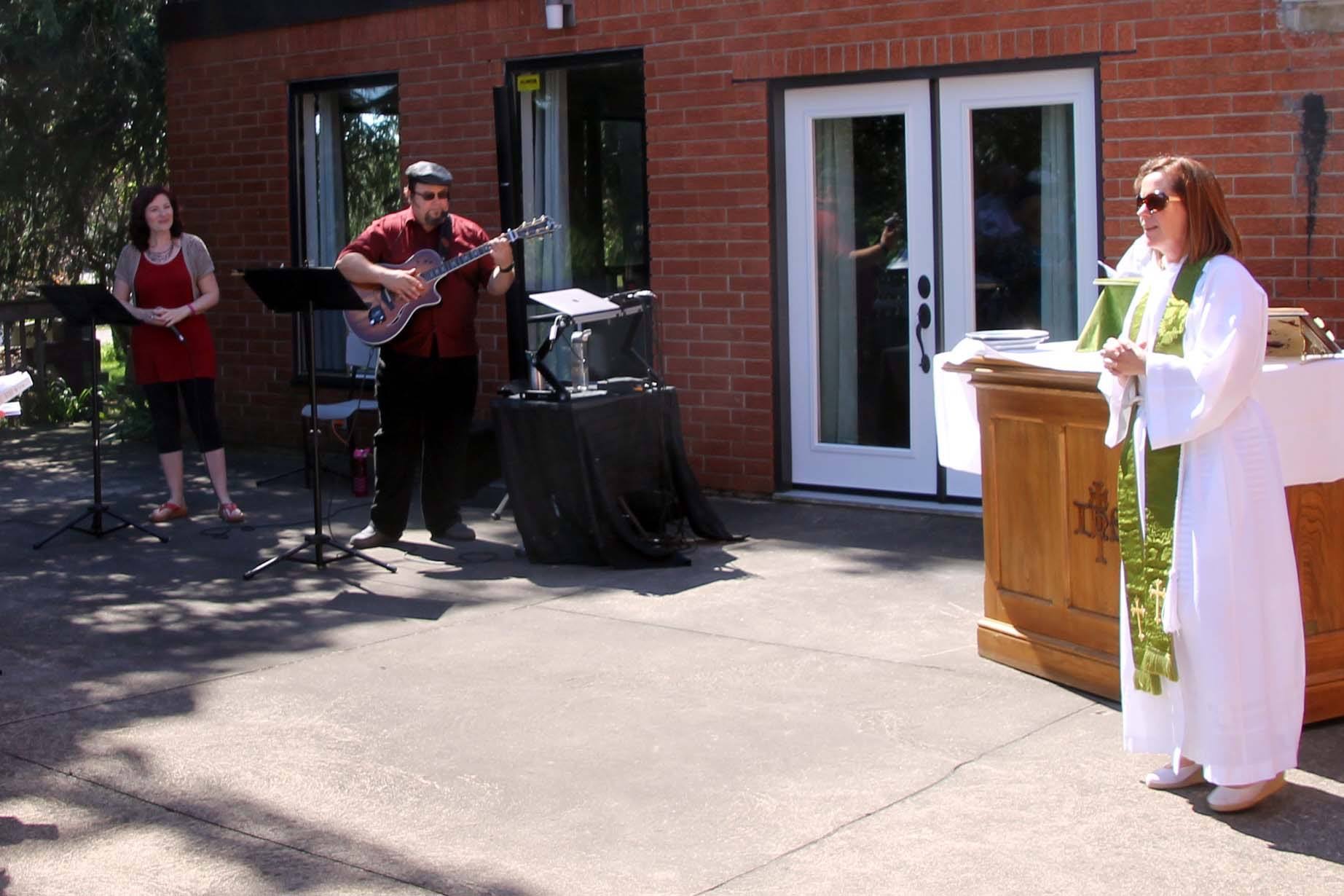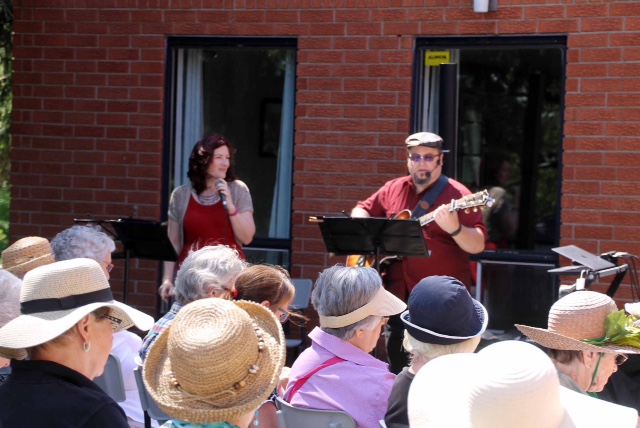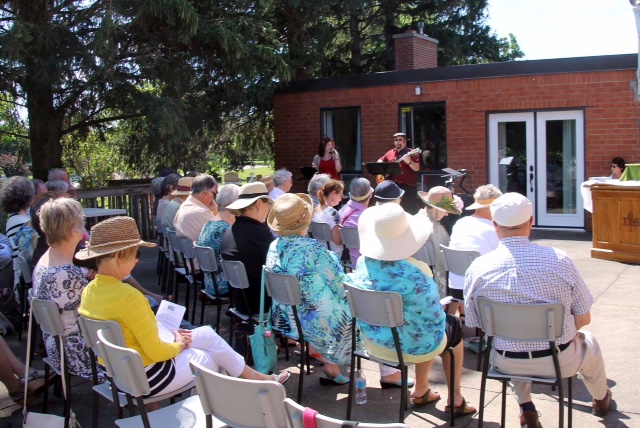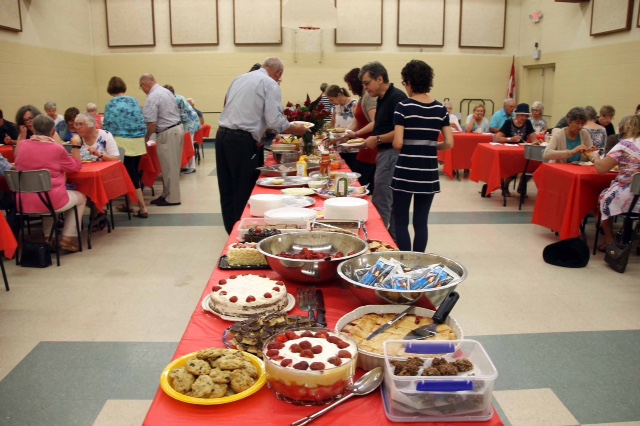 New Interim Pastor:
On

Tuesday, October 18th,

St. John`s Church

welcomed

The Reverend Canon Dr. Cathie Crawford Browning

as the Interim Pastor. Cathie brings vitality, a friendly smile and glowing character references. Thank you for making the transition of St. John`s ministry easier for the parishioners.
!


A message from Cathie -
A couple of people have asked for a bit of info about me, so here it is: I am married to David, my beloved of 32 years. We have been blessed with two children: our son Murray who tragically died in March 2016; our daughter Stefanie, who among other things, is the Director of Music at St. John's, Thorold. I am crazy about animals (especially our dog, Katie & cat, Annie) and flowers.
After 29 years as parish clergy, David and I retired last Fall. At that time, I started a gardening/floral business that continues to flourish. However, I have found that I missed parish ministry and so have accepted the position to serve as the Interim Pastor at St. John's on a part-time basis. I am delighted to be here.
My role is to assume the usual responsibilities of a Rector, including presiding at worship, offering pastoral care, supporting and empowering lay ministries, guiding the parish through the developmental tasks of searching for a new Rector, and other tasks as assigned by the Bishop.
My appointment is for Sundays plus two days per week. I plan to be in the parish on Tuesdays and Wednesdays, although those will have to be flexible depending on the week's demands (e.g. funerals, special events and festivals, diocesan responsibilities, etc.) If you would like to meet with me, I ask that you please make an appointment so that I can ensure that I will be here and dedicate the time you need.
You may email me at rector_stjohns@vaxxine.com
HISTORY OF THE CHURCH: St. John's was erected in 1841 by Loyalists who had settled in the village of Jordan, on the banks of the Twenty Mile Creek. It opened for services in May 1842. The church, a blend of Gothic Revival with classic proportions, designed by John Howard, was built on lands originally granted to Thomas Butler of the Butlers Rangers, and later donated by the Ball family. St. John's was consecrated on May 15th,1854 by Bishop John Strachan, the first bishop of Toronto. click here for more information
St. John's Public Cemetery, which was also established in 1841, is situated adjacent to the Church and is an accredited member of the Ontario Association of Cemeteries. St. John's Public Cemetery provides traditional ground burial for caskets and cremation urns, a picturesque scattering garden, a natural burial section or beautiful solid granite Columbaria for the interment of cremation urns.
Click here for the Cemetery website. St. John's Jordan is a Public Cemetery that offers conventional ground burial, cremation ground burial, columbaria and scattering garden. We also have Niagara's only Natural Burial Section.