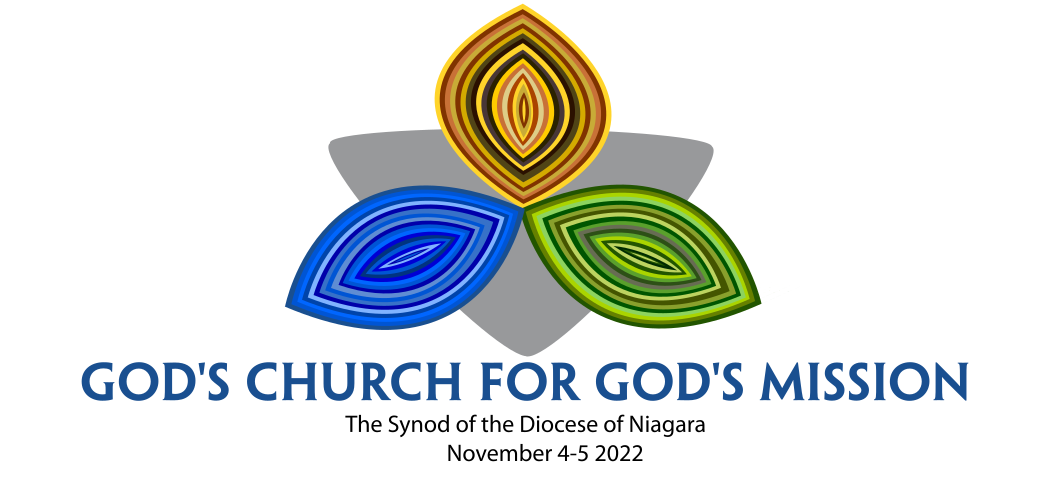 The 148th Synod of the Diocese of Niagara
November 4-5, 2022
The theme of this year's Synod is "God's Church for God's Mission, "inspired by the recent Lambeth Conference gathering of bishops from around the globe. Throughout the Synod, as reports and presentations are considered, members will pray and reflect on this theme alongside our diocesan Mission Action Plan. This year's Synod logo represents the geographic roots of the Diocese of Niagara, both through the trillium as well as the colours representing the landscape the diocese calls home. This logo offers a reminder that God's church is in and for the world. Synod on November 4th will be conducted via Zoom, while Synod on November 5th will convene at the Burlington Convention Centre at 1120 Burloak Dr, Burlington, ON L7L 6P8.
The Synod of the Diocese of Niagara is the legal governance body (established by statute of the Legislature in the Province of Ontario) with responsibility for the ministry of the Anglican Church of Canada within its diocesan boundaries. At synod we seek to discern God's mission for us as we pray, listen, discuss, and work at being the Church under the leadership of our Bishop, the Right Reverend Susan Bell.
---