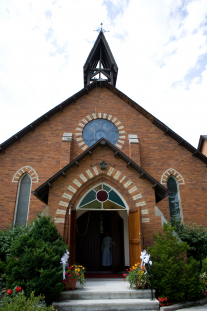 St. John's
Please follow us on Facebook. New content is posted daily.
Welcome, wherever you are on your Spiritual journey!
St. John's Church is very happy to welcome Rev. Rob Towler to our parish. We are so happy to have him join our St. John's family. We look forward to getting together in person as soon as it is safe to do so.
Father Rob is continuing to produce our weekly Sunday services on our new YouTube channel. He is looking for readers to read during the online services. Please contact the church if you are interested in helping out.
Thanks for supporting our church through these difficult times
*Please join us each Sunday on our new YouTube channel at St. John's Church Port Dalhousie.
Don't forget to Subscribe and click on the bell so that you will receive a notification each time a new video is posted.
Please check back for more information and updates as they become available.