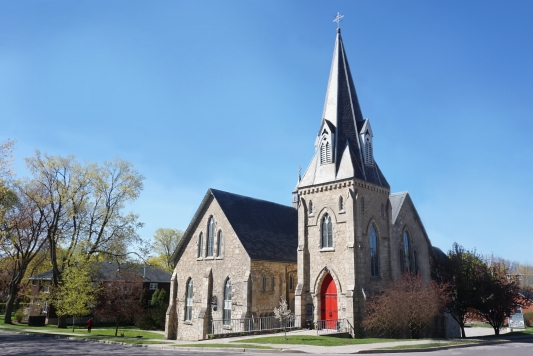 The Church of the Apostles (St. James & St. Matthias)
More up-to-date information including directions and maps are available on our parish website.
Our summer Sunday service schedule runs from Sunday, July 1 through to, and including, Sunday September 2. There is one service only, Holy Eucharist at 10:00 am.
Our Wednesday 9:30 am (Said BCP Eucharist) continues throughout the summer.