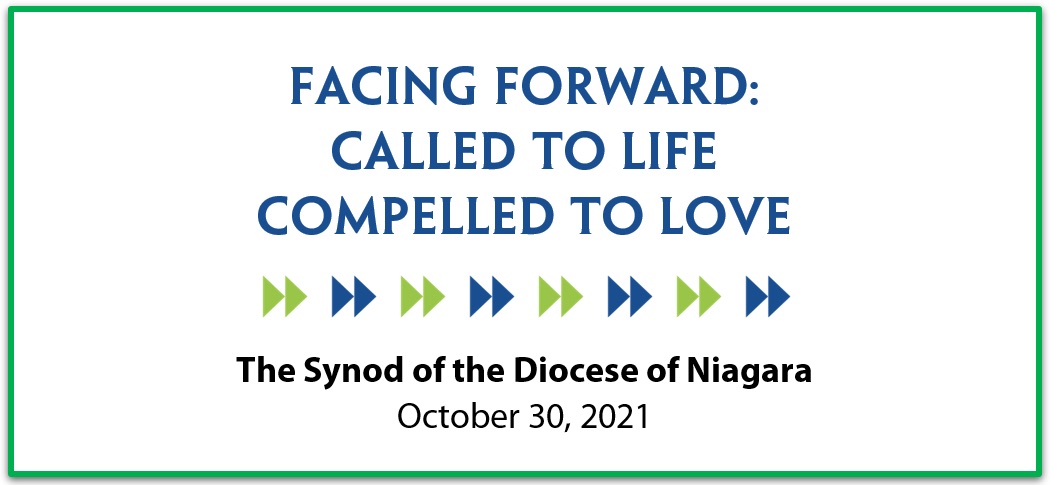 The 147th Synod of the Diocese of Niagara
Saturday, October 30, 2021
The theme of this year's virtual synod is Facing Forward: Called to Life, Compelled to Love." Inspired by Philippians 4:4-9, the theme invites members of synod to carry on the work of ministry with patient endurance, one foot in front of the other, trusting in God and the things that God loves. At the same time, the theme also points to our diocesan Mission Action Plan (MAP) and invites us to consider new, emerging, and uncharted opportunities for missional ministry.
The Synod of the Diocese of Niagara is the legal governance body (established by statute of the Legislature in the Province of Ontario) with responsibility for the ministry of the Anglican Church of Canada within its diocesan boundaries. At synod we seek to discern God's mission for us as we pray, listen, discuss, and work at being the Church under the leadership of our Bishop, the Right Reverend Susan Bell.
---