WOW Grant Brings Rural Community Together
Nearly $70,000 invested in missional initiatives through grant program
Posted June 19, 2019
"I feel the Holy Spirit is on fire here at Christ Church," said Deacon Diane Elliot. "Receiving a WOW grant has enabled us to transform a vision into a reality."
The goal of the diocesan Walking on Water (WOW) grants program is to provide the financial resources to launch transformational, creative, innovative and inspiring ministries that are both vibrant and mission-centred.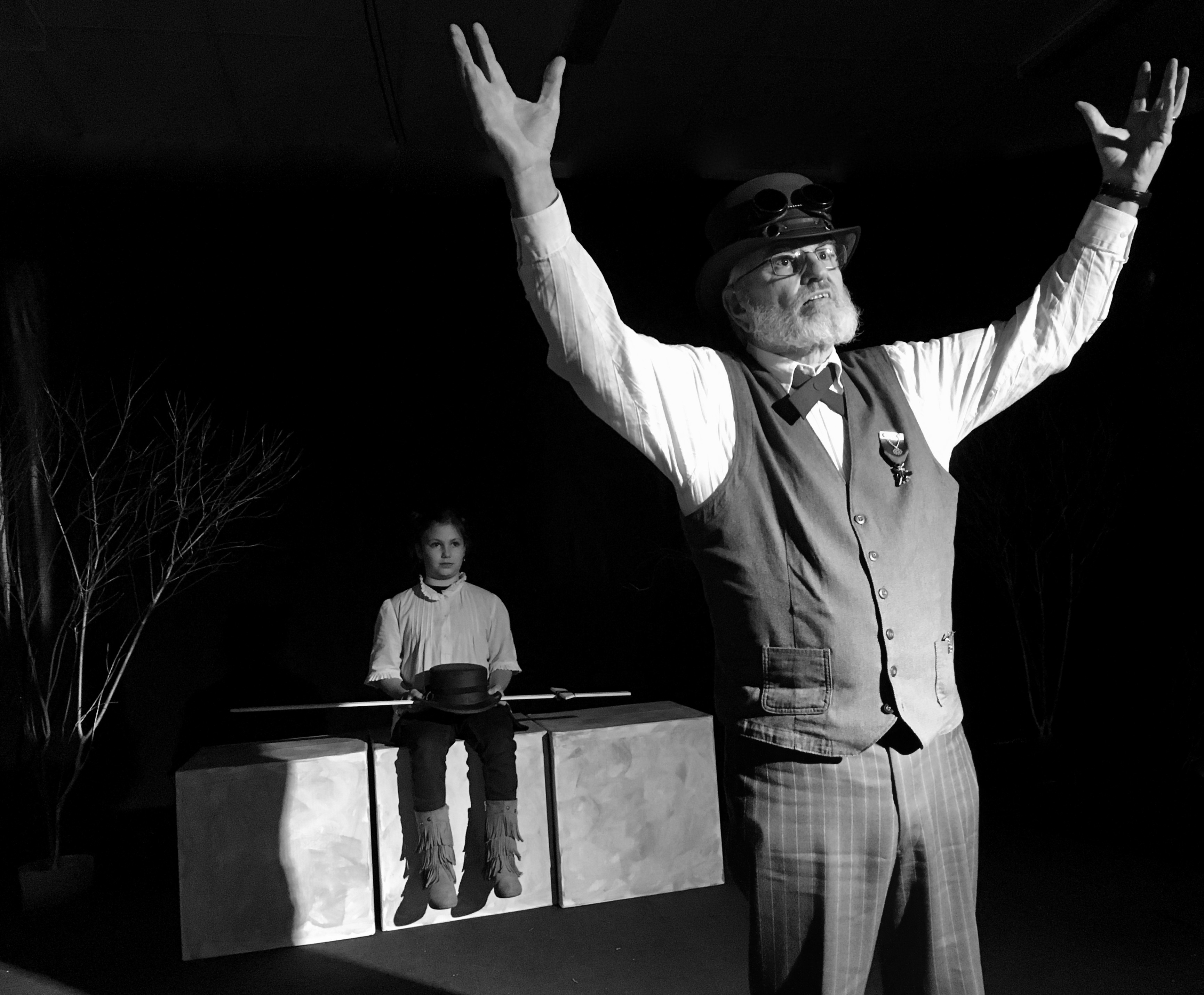 For the past 2 years the small, rural faith community in Wainfleet has been working to envision "where God is out there ahead of us in the neighborhood" and how their aging parish might join in. After many internal and external conversations, the parish discerned a new and inspiring ministry, The Children's Theater Company, where youth, ages 8 to 16, connect with the parish and experience God's story through the performing arts.
They made this pitch to the WOW grants discernment team and were successful. "The structure and the language of the grant application actually gave us a roadmap to follow, and the call for a concise, written presentation helped us to crystalize our vision," said Elliot. Christ Church, Wainfleet is one of 75 applications from parishes and related ministries that have received more than $400,000 in grants since the program began in 2014.
After months of preparation, the Company just finished their first main stage production, The Lion, The Witch and the Wardrobe by C.S. Lewis.
"What a glorious and joyful experience we all had," exclaimed Elliot.
To do so, the parish marshalled over 200 people in their community of 6300. The cast was comprised of 17 youth actors from the community and two adult actors from the parish. The initiative involved about three-quarters of the congregation and had the effect of building up the parish community. "A true God moment for all involved," said Elliot.
"Many of these families cannot easily access or participate in performing arts classes or quality children's theatrical productions," said Elliot, noting that this was a community need that was identified by local schools and the library. In a way, through this ministry Christ Church, Wainfleet is returning to its roots. "Our hall was built in 1956 specifically to serve as a community hub for youth when no such facility existed." All of the Company's workshops and performances are free.
The model of this initiative is "The Kingdom of God" and their message is "love your neighbor." Buoyed from this first experience, the parish will "continue to provide a safe place for all to explore and experience love and respect for all of God's creation inside and outside of our doors."
Going forward the theatre company will include a week-long summer intensive workshop that will result in a featured presentation at our Marshville Heritage Festival, which attracts thousands to Wainfleet each Labour Day. There will also be a full production of The Best Christmas Pageant Ever by Barbara Robinson and plans are being made to travel to a local First Nation community for a joint summer intensive workshop for youth next summer.
The WOW grants program is supported by the annual growth of funds set aside from the sale of several church properties a few years ago. Christ Church, Wainfleet received nearly $6000 in funding to support their dream for ministry. While applicants can apply for up to $20,000, the average grant awarded is closer to $8000.
Nearly 75% of applications are funded to some degree as the intention of the program is to serve as a catalyst and encouragement for missionally-oriented initiatives. The next call for applications is expected to be announced in the fall of 2019.

List of 2019 WOW Grant Projects
| | | |
| --- | --- | --- |
| Applicant | Project Description | Award |
| St. David's, Welland | To offer facilitated children, youth & family programming aimed at hospitality to and engagement with the greater community | $16,750 |
| St. James, Fergus | To expand the scope of an ongoing Women's Community Lunch that addresses food insecurity with education & skill building, complementary childcare framed by participants' and volunteers' God stories | $14,200 |
| Church of the Nativity, Hamilton | To create a third space, The Nativity Gardens, where community is fostered through intentional invitations to interact with one another and work together for the common good; where green space and benches offers comfort and respite in an urban desert | $15,000 |
| Christ Church, Wainfleet | To create The Children's Theatre Company where youth participants and adult volunteers will experience God's mission in a performing art setting | $5,820 |
| Incarnation, Oakville | To enhance and grow the ministry of Mosaic Music Collective which uses choral music to build bridges between newcomers and long-time residents, and between different cultures and faith backgrounds | $3,650 |
| Christ's Church Cathedral, Hamilton | To provide support for the featured artists and hospitality components of the Cathedral Café, a place of connection between art, culture and theology | $3,000 |
| Christ's Church, McNab | To enhance the Migrant Farm Workers initiative providing a Spanish worship service, a meal, warm clothing, recreation opportunities, and a hub for community partners and parishioners to engage the workers | $8,950 |