2016 Order of Niagara Recipients Honoured
Posted October 16, 2016
Through the Order of Niagara, our diocese seeks to honour lay people and their important contributions to our common ministry. Created in 2000, clergy are invited each year to nominate a person who has given of themselves to the parish, diocese and the wider Church. The Bishop also makes direct appointments to the Order of Niagara.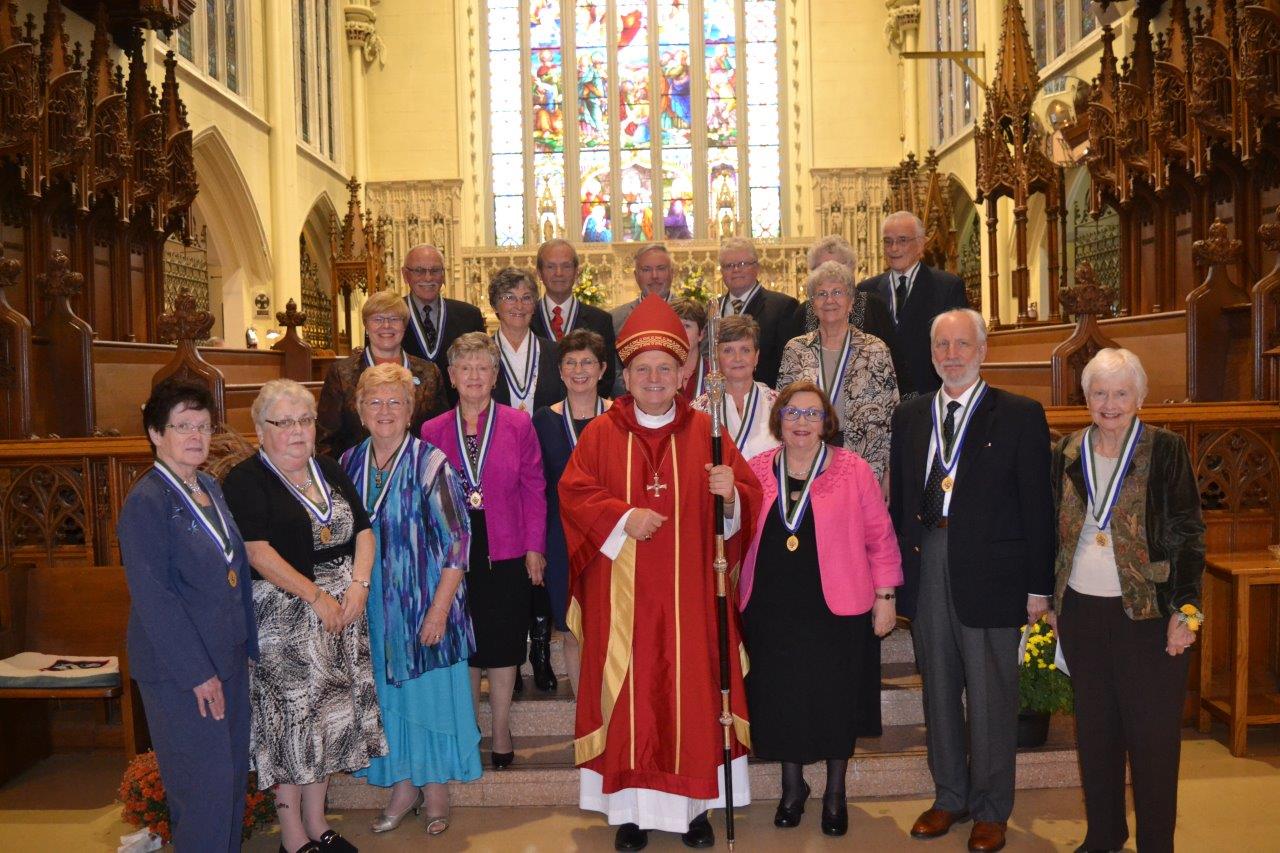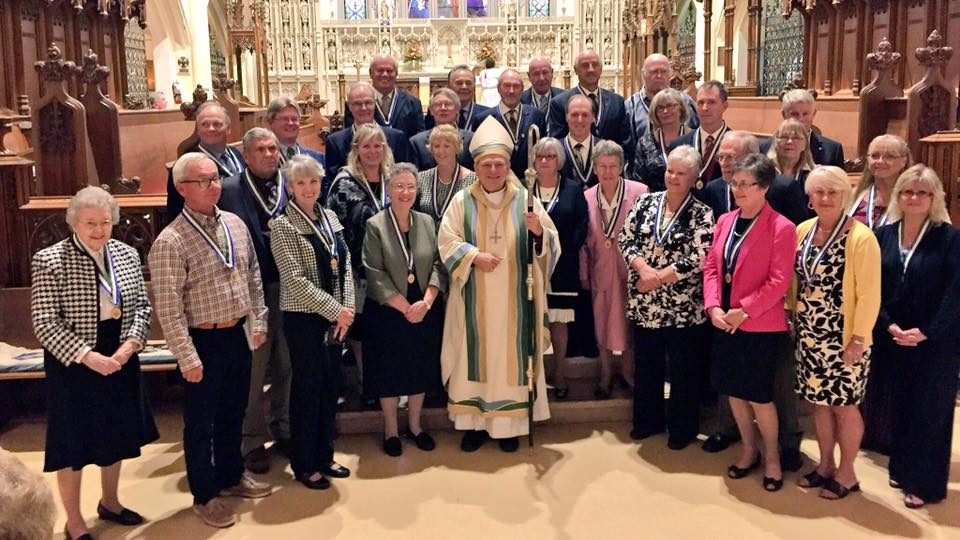 The recipients inducted into the Order in 2016 include:
Mary Anderson, St.Alban's, Acton
Mike Atkinson, St.George's, Lowville
Jane Beckett, St.James, Dundas
Lynne Brody, St.Luke's, Palermo
Joanne Brown, Christ Church, Niagara Falls
Drew Bucknall, St.Jude's, Oakville
Gary Bugler, St.Aidan's, Oakville
John Butt, St.James and St.Brendan's, Port Colborne
Nancy Cook, Holy Trinity, Niagara Falls
Elizabeth Decker, All Saints, Hamilton
William Dodds, Grace, Waterdown
Elbert Doornekamp, St.John's, Ridgemount
Grace Evans, St.James, Guelph
Christine Gibson, St.John's, Burlington
Robert Goodwin, St.Christopher's, Burlington
Anne Gould, St.Paul's, Shelburne
Rosemary Horsewood, Christ Church, Flamborough
David Hutchison, St.Cuthbert's, Oakville
Kenneth Jeanes, St.Matthew, Burlington
Diana Knight, Holy Trinity, Fonthill
Earl Macdonald, St.James, Fergus
John McBride, St.Michael's, Hamilton
Jim McConnell, Our Saviour The Redeemer, Stoney Creek
Bruce McFarlane, St.Luke's, Smithville
Rick Mt.Pleasant, St.Elizabeth's, Burlington
Anne Mirynech, St.George's, St.Catharines
Helen Neal, St.Andrew's, Grimsby
John Newton, St.Paul's, Fort Erie
Jo Nicholl, St.Alban's, Beamsville
Wanda Perdue, St.John's, Ancaster
Adrian Peters, Christ Church, Woodburn
Judy Pike, St.Simon's, Oakville
Paul Pizzolante, St.Luke's, Burlington
Dee Provost, St.Columba's, St.Catharines
Pauline Robinson, St.Alban's, Glen Williams
RoseMary Rusk, St.John's, Niagara Falls
Pam Spencer, St.John's, Winona
Nancy Storey, Epiphany, Oakville
Steven Swing, Resurrection, Hamilton
Evelyn Thompson, Grace Church, St.Catharines
WilliamThwaites, Ascension, Hamilton
Maureen Truman, Holy Trinity, Hamilton
Anne-Louise Watts, Christ's Church Cathedral, Hamilton
Debbie Wojcik, St.Paul's, Glanford
Bishop's Appointees
Carol Atkinson
John Bradley
Bill Hull
Marlene Patterson
Duane Pickle
Margret Sweetlove
The installation services took place on October 2nd and 16th at Christ's Church Cathedral in Hamilton.