Regional Rebirth for Undermount and Mohawk
Posted May 17, 2017
A regional realignment proposal to bring together the regions of Mohawk and Undermount into one region has been approved by synod council. The new diocesan region, to be known as Hamilton-Haldimand, will formally come into existence on January 1, 2018.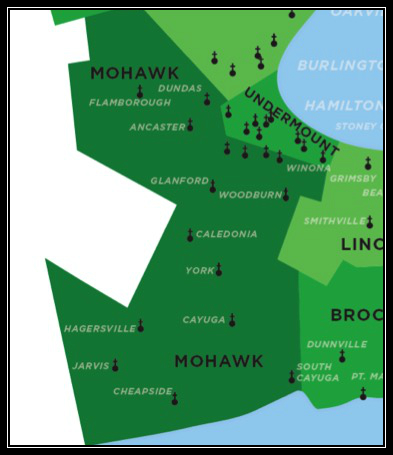 With the encouragement of the Bishop, an intentional engagement process was undertaken that sought to ensure our diocesan structures are innovative, reflective of our missional reality, and conducive of our diocesan vision. Over the last decade, municipal amalgamation within Hamilton along with a number of parish closures and mergers created the impetus for this proposal. The discernment about the proposal included a consultation by the Bishop with key diocesan leaders, an online survey of clergy, wardens and synod delegates in the affected regions, and two town hall meetings.
Strong support was received throughout the process to proceed with the realignment proposal. Many people expressed excitement as the realignment creates the space to reimagine our witness and ministry.
Archdeacon David Anderson, currently overseeing Undermount region, has accepted the Bishop's appointment as archdeacon of Hamilton-Haldimand. The Bishop has given him a mandate to put into practice many of the hopes and ideas that were expressed by participants during the engagement process. Among the hopes articulated were desires to foster missional opportunities to better work together as churches and to share resources; to offer a stronger, united and more diverse witness in the area served by the realigned region; and to explore ways to build bridges in the community while seeking to break down of barriers which isolate and divide.
In addition to the parishes currently within Mohawk and Undermount regions, the Dunn Parish, and the parishes of St. Paul's, Dunnville and St. John's, Winona have asked to be included in the new region. Grace Church in Waterdown, which falls within the City of Hamilton, has indicated its preference to remain in Trafalgar region given that many of its ministry initiatives happen in Halton.
There will be five regions of the diocese after the realignment has taken effect: Brock, Lincoln, Hamilton-Haldimand, Trafalgar, and Greater Wellington.