Pre-Lenten Pastoral Letter from Bishop Bell
With thanksgiving for our loving sacrifices, the Bishop looks ahead to a different season
Posted February 22, 2022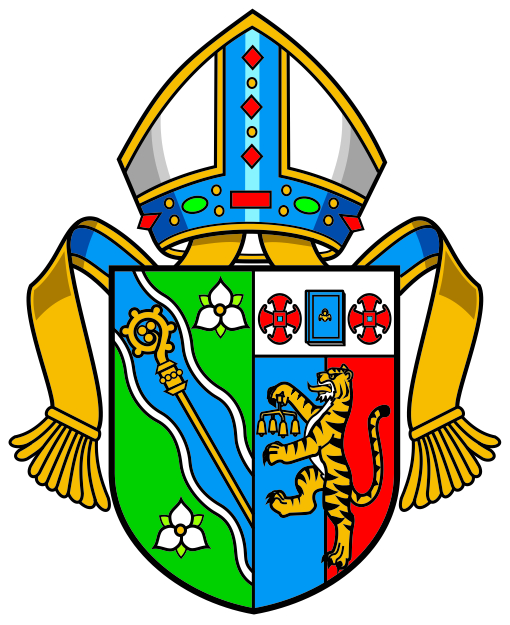 A Message from the Bishop of Niagara


The Right Reverend Susan Bell

TO THE PEOPLE OF THE DIOCESE OF NIAGARA
If I speak in the tongues of mortals and of angels, but do not have love,
I am a noisy gong or a clanging cymbal. And if I have prophetic powers,
and understand all mysteries and all knowledge, and if I have all faith,
so as to remove mountains, but do not have love, I am nothing.
If I give away all my possessions, and if I hand over my body
so that I may boast, but do not have love, I gain nothing.
Love is patient; love is kind; love is not envious or boastful or arrogant or rude.
It does not insist on its own way; it is not irritable or resentful;
it does not rejoice in wrongdoing, but rejoices in the truth.
It bears all things, believes all things, hopes all things, endures all things.
- 1st Corinthians, chapter 13:1-7
Dear friends:
The season of Epiphany begins that swathe of eight or nine weeks called "ordinary time" in the Christological cycle of the Church year. It includes the feast of the Epiphany itself, the beautiful and quiet feast of Candlemas at the beginning of February, and it includes the important observation of Black History Month and St. Valentine's Day and at the other end heading into Lent with Ash Wednesday just a few days into March. It's a season that is significant for many reasons.
And this year, it has been a season in Canadian society that has made us dig deep in our country as the pandemic and the civil unrest that's accompanied it continues to try our patience and has put some considerable strain on our core belief to love our neighbour.
It seems that Epiphany is anything but "ordinary" time this year.
It is a very extra-ordinary time. We've had to step outside of what is normative, what is familiar, what is comfortable as citizens, as a nation and as a Church. The cost has been high.
It's because of all this that I especially want to thank you for your extraordinary compliance and the extraordinary forbearance you've all shown for the last two years with all the guidelines and protocols we've had to put in place to work our way through the pandemic. Niagara has been an absolute model in faithfully being the Church in hard and divisive times.
I know it's been difficult. We've had to give up a lot – and a lot in our common life will need to be rebuilt. I also know that you know none of your leaders have taken any delight in having to make the hard decisions we have had to make.
I want to uphold you and confirm you in the rightness of these decisions. We have sacrificed a lot of individualism for the love of the Body of Christ; we have acted for the Body in spite of the frustration with uncertainty we have felt.
The churches that St. Paul wrote to have so often been on my mind these last years: Corinth, Thessalonika, Ephesus, Rome and the rest. I think of St. Paul surfacing all the tensions that live in close community – and especially the tensions that live in a community under pressure – like persecution or pandemic. I have admired again all the ways that he exhorted them to choose unity in the face of division – over and over he implored those people learning to walk the way of Christ to choose love of neighbour for the sake of unity. Unity in Christ is our 'superpower' as my kids would say. It's central; it's crucial. All prayer, all love, all service flows through Christ to the Father in the power of the Holy Spirit. The trinity itself is a community that acts in unity for the sake of love.
Which is all to say: thank you for consistently and compassionately choosing for 'the other;' thank you for your sacrifice. You have done the right things; Gospel things. Niagara has been the Church in this present crisis. The sacrifice has been hard, but the result has been the loving care of the vulnerable.
The good news is we're approaching a different season now. By Ash Wednesday, every parish will be open across the diocese so that we can begin our pilgrimage of grace through Lent and toward Easter in person, together at last.
A couple of things to note about this wonderful turn of events: first, as we have done since the beginning of the pandemic, we have eased or asked for compliance with protocols with an evidence-based approach. This approach is a little more cautious than the government's. We will continue to operate in the same way – out of an abundance of caution for the most vulnerable among us and in the hope that we will forestall any negative effects of a too quick resumption of in-person gathering as sadly happened last year at this time.
Secondly, throughout the pandemic we have depended on a suite of protocols in order to keep us safe: screening, masks, distancing, vaccines, and cautious in-person engagement. No one measure can keep us entirely safe but many together have been effective. Most of these protocols will remain for the foreseeable future, and we'll be really clear about how and when they will ease. As a result, some more patience – at a time when we feel fresh out of patience – will be required. We'll all have to once again dig deep to keep on loving our neighbour.
But I want us to keep our eye firmly on the good progress we're making, so I rejoice with you as we embrace all the preparations that a return to in-person worship will entail.
May God go before you in all that you do for the sake of the Church God loves so much.
In Christ,

The Right Reverend Susan J.A. Bell
Bishop of Niagara