Order of Niagara Recipients Uniquely Honoured
Bishop hand-delivered medallions ahead of Zoom service
Posted October 5, 2020
In any other year, recipients to the Order of Niagara would joyfully gather at Christ's Church Cathedral in Hamilton to be inducted by the diocesan bishop during a standing room only service celebrating their extraordinary contributions to the life of the Church.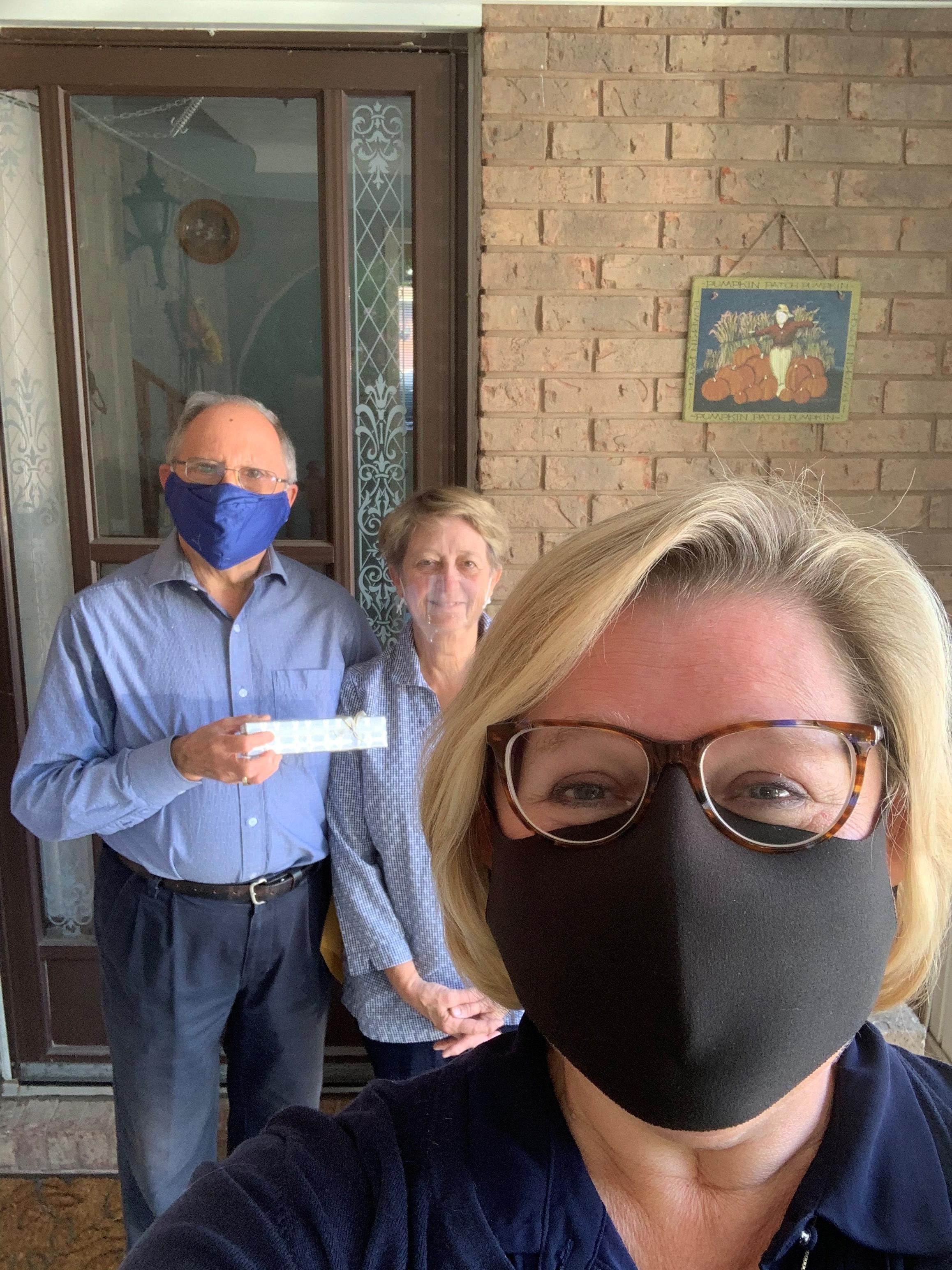 This, of course, is no ordinary year.
When the decision was made to proceed with nominations, Bishop Susan Bell sought to ensure that this year's recipients would still be suitably honoured despite the pandemic and its corresponding restrictions.
"We knew that a large service at our cathedral would not be possible, but we felt it was really important to bring recipients together to give thanks to God for their incredible faithfulness," recalled Bishop Bell.
A special package was personally hand-delivered by the bishop to each of this year's 33 Order of Niagara recipients. Included was their Order of Niagara medallion, along with a certificate and printed copy of the order of service.
"The distanced conversations we shared were such a joy," said Bishop Bell who made the deliveries over the course of three days. "Our diocese is located in a beautiful corner of God's creation and it was real gift to be able to drive from community to community to meet and recognize these wonderfully inspiring servants of Christ."
Instructions with the videoconference information for the online Order of Niagara service were distributed to recipients and they were invited to share the service details with their families, friends, and fellow parishioners.

During the services, held on September 20 and October 4, the citation for each recipient was read aloud by the bishop as their videos were spotlighted to the virtual congregation. Then, recipients they were invited to put on their medallions to the joy of those participating in the service. More than 250 households participated in this year's celebration.
While it was not possible to worship together at the cathedral, Organist Michael Bloss and Soloist Sarah McPherson pre-recorded three uplifting hymns from the sanctuary of the cathedral. The hymn videos were then shared during the service, a tangible connection to the spiritual home of the diocese.
Bishop Bell, addressing the recipients during her homily, gave thanks for all they had done to generously give "love, blessing, compassion, and care for all those who need it" in Niagara and beyond.
The Order of Niagara was created by Bishop Ralph Spence back in 2000 as a way to honour outstanding ministry by lay people in the diocese.