NSML Winter Semester Launched
Posted November 9, 2022
NSML Winter Semester Launched!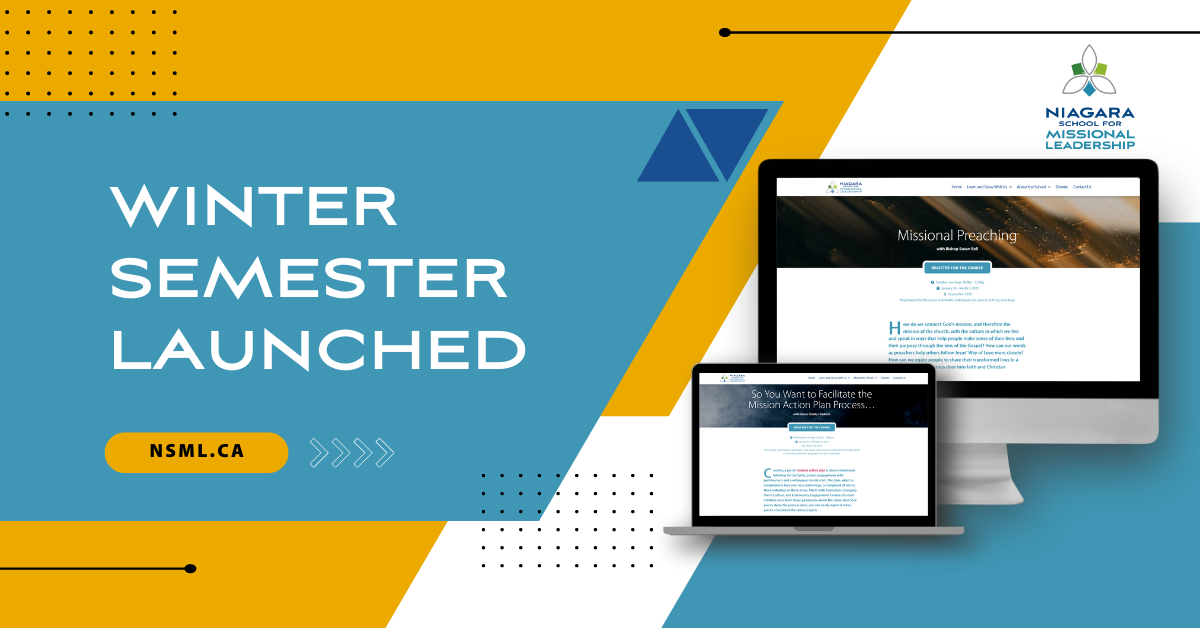 The Niagara School for Missional Leadership has announced new courses for the winter term starting in January 2023. Have you wondered how your community can partner with local businesses for mission?
Curious about the Mission Action Plan or how to start the MAP process in your parish? Or maybe you're looking to dive deeper into the transformative approach of Missional Preaching?
With seven courses available, there is something for everyone!
Each and every course is accessible, relevant, and practical for each and every learner. Courses are designed to speak to the opportunities and challenges that parishes and communities are facing right now. NSML offers a community of learners who explore holistic missional ways of engaging your community by integrating faith, justice, and compassion in contextualized, incarnational ways. Courses are led by experienced, effective, missional practitioners, who help participants to lead vibrant communities of faith.
Contact our NSML coordinator or visit our How to Enroll and Frequently Asked Questions pages for more information.