In-Person Worship Services Resume Across Diocese
Churches can begin to re-open for public worship as of July 25
Posted July 16, 2021
Bishop Susan Bell has set Sunday, July 25, as the date from which parishes can begin a cautious re-opening of church buildings for in-person public worship services.
"I am so very glad to be able to write – at long last – that we are beginning the process for re-opening our churches for public worship," writes Bishop Bell in a pastoral letter to the people of the diocese. "Thanks be to God!"
Before re-opening, wardens and clergy will need to update their previously developed parish re-opening plan, drawing on the latest pandemic protocols and prevention best practices.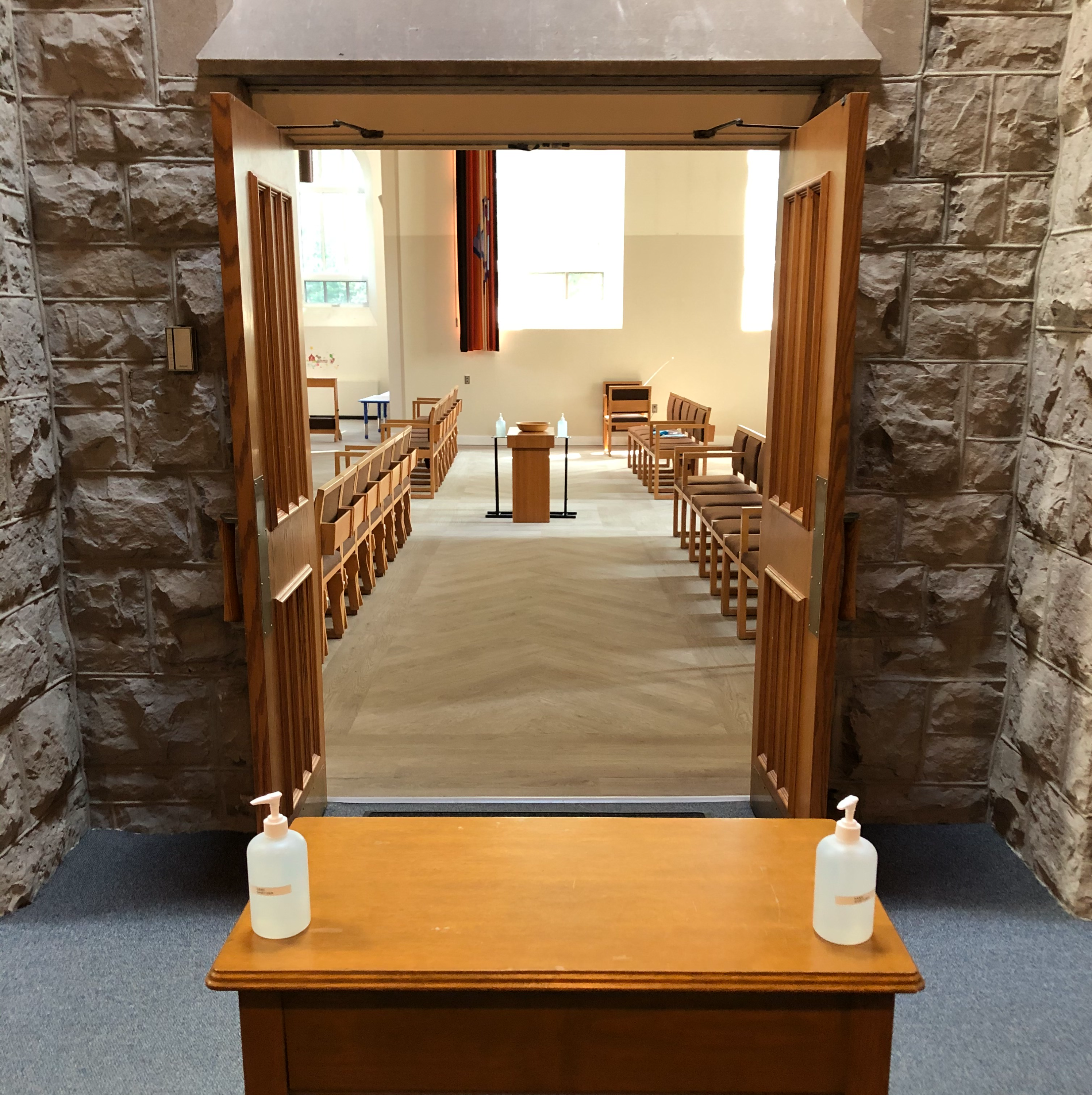 "Churches do not have to open on the earliest possible date, but all churches must be re-opened no later than September 12, the Sunday after Labour Day," says Bishop Bell. "I have allowed a range of opening dates to accommodate forward planning and, even more importantly, to accommodate planned holidays so that our leaders will be able to find the rest that they need in these months of slower pace."
The decision to re-open was made possible by the collective sacrifices of Ontarians in adhering to pandemic protocols in recent months, as well as high levels of vaccine uptake which have driven case rates down and held variants of concern at bay for the time being. Across the diocese, COVID-19 rates are now consistently below 20 weekly cases per 100,000 people.
"For those of us for whom returning is a difficult idea whether through anxiety at the thought of gathering again, or because the habit of faith has become faint through lack of contact with the gathered body of Christ, I pray that the Holy Spirit will strengthen you, uphold you and stir in you both the memory of the joy of Christian fellowship and the present need for the Church to be the Church," wrote Bishop Bell.
Capacity limits for services will vary by church, based on the number of people that can maintain a physical distance of at least 2m from every other person in the worship space.
Consistent with the amber stage of the provincial synod's re-opening framework, when parishes resume in-person worship, masking and physical distancing will still be required for all ministry activities. Natural ventilation will be facilitated as much as possible by having doors and windows open to refresh the air in churches. Movement and interaction during services will be limited, communion will be in one-kind (bread), and there will be no congregational singing, nursery care, or coffee hours. These are just a few of the many changes designed to reduce the risk associated with in-person worship at this time.
Recognizing that the virus which causes COVID-19 continues to circulate in Ontario, new ministry guidelines issued by Bishop Bell stipulate that no one should feel obligated to attend worship in-person while the pandemic continues.
In the process of re-opening, the Bishop has challenged the people of the diocese "to not only work to sustain the Church but to return to - with a future focus - the sustaining power of our common ministries – ministries that will take different forms, different modes – and to embrace the change that the pandemic has brought to our door and not to seek to turn the clock back to before."
Churches were closed for in-person public worship services just prior to Christmas and remained closed through the second and third waves of the pandemic.