Diocesan Celebration of Ministry
Posted October 2, 2022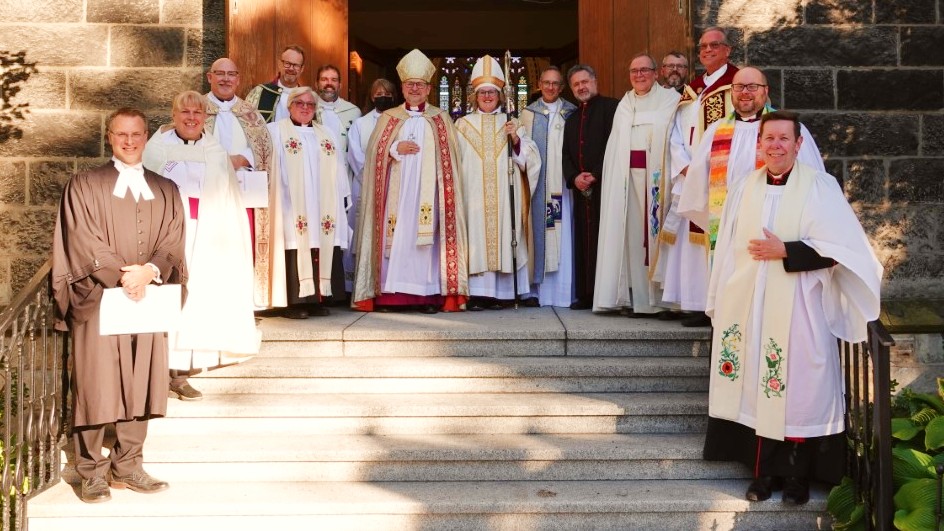 The Diocese of Niagara celebrated several significant ministry moments on October 2, 2022, including the induction and installation of Tim Dobbin as rector of Christ's Church Cathedral, Hamilton and dean of Niagara.
"We come together in celebration today because God raises up those with gifts for ministry throughout his Church," said Bishop Susan Bell. "Today, in the installation of a rector for this Cathedral and dean of our diocese, the licensing of an assistant bishop, the collation of archdeacons, and the appointment of canons, we pray for the whole mission of Christ's Church and commit ourselves afresh to the work and witness of the life-giving Kingdom of God."
Archbishop Colin Johnson was also licensed as an assistant bishop for Niagara. The celebration of ministry also included the collation of several archdeacons, inducing Terry DeForest as archdeacon of Hamilton-Haldimand, Sheila Van Zandwyk as archdeacon of Lincoln, Jeff Ward as archdeacon of Trafalgar, and Terry Holub as archdeacon of Brock. Matthew Griffin was installed as the diocesan canon pastor. In recognition of their outstanding witness and leadership, Sue-Ann Ward, Leslie Gerlofs, Bahman Kalantari, Greg Tweney, Paul Walker, and Mike Deed were also installed as honorary canons of Christ's Church Cathedral.