Bishop Stephen Cottrell Invites Shift in Missional Thinking
Posted June 5, 2019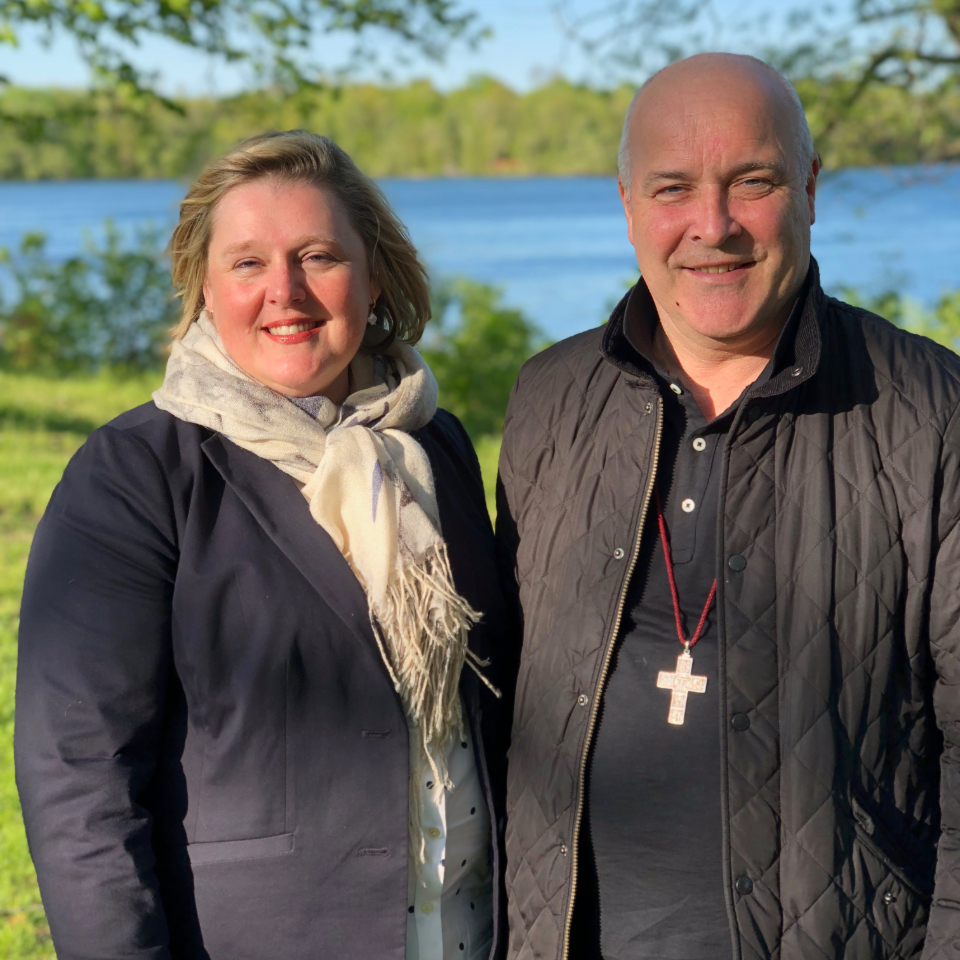 "How can we serve the people with whom we already have contact in such a way as to make the Gospel intriguing, challenging, and appealing," Bishop Stephen Cottrell asked diocesan clergy and licensed lay workers at their annual conference in Orillia, Ontario.
To focus on this question is to acknowledge a Spirit-led shift away from the traditional attractional paradigm of "how can we get more people to come to church." Instead, Bishop Cottrell urged church leaders to build places of nurture that allow the church to be expressed in a variety of ways to meet a diverse array of people. He added that "this needs to be part of your mission action plan," referring to the diocesan visioning process presently underway.
Aided by poetry and art, Bishop Cottrell offered a rich mix of wit and wisdom as he explored the theme, "From the Abundance of the Heart," in five engaging addresses.
"Bishop Stephen is such an engaging and sophisticated theologian, an articulate communicator, and an eminent leader for our times," said Bishop Susan Bell. "When you meet him, you are immediately struck by his passion for the Gospel, his humour and his straightforwardness."
Ordained in 1984, Bishop Cottrell presently serves as the Bishop of Chelmsford, the second largest diocese in the Church of England. He was formerly the Bishop of Reading and has worked in parishes in London and Chichester, as canon pastor of Peterborough cathedral, as missioner in Wakefield diocese and as part of Springboard, the Archbishop of Canterbury's evangelism team. In addition, he is a widely published author, having writing over forty books on evangelism, spirituality and discipleship.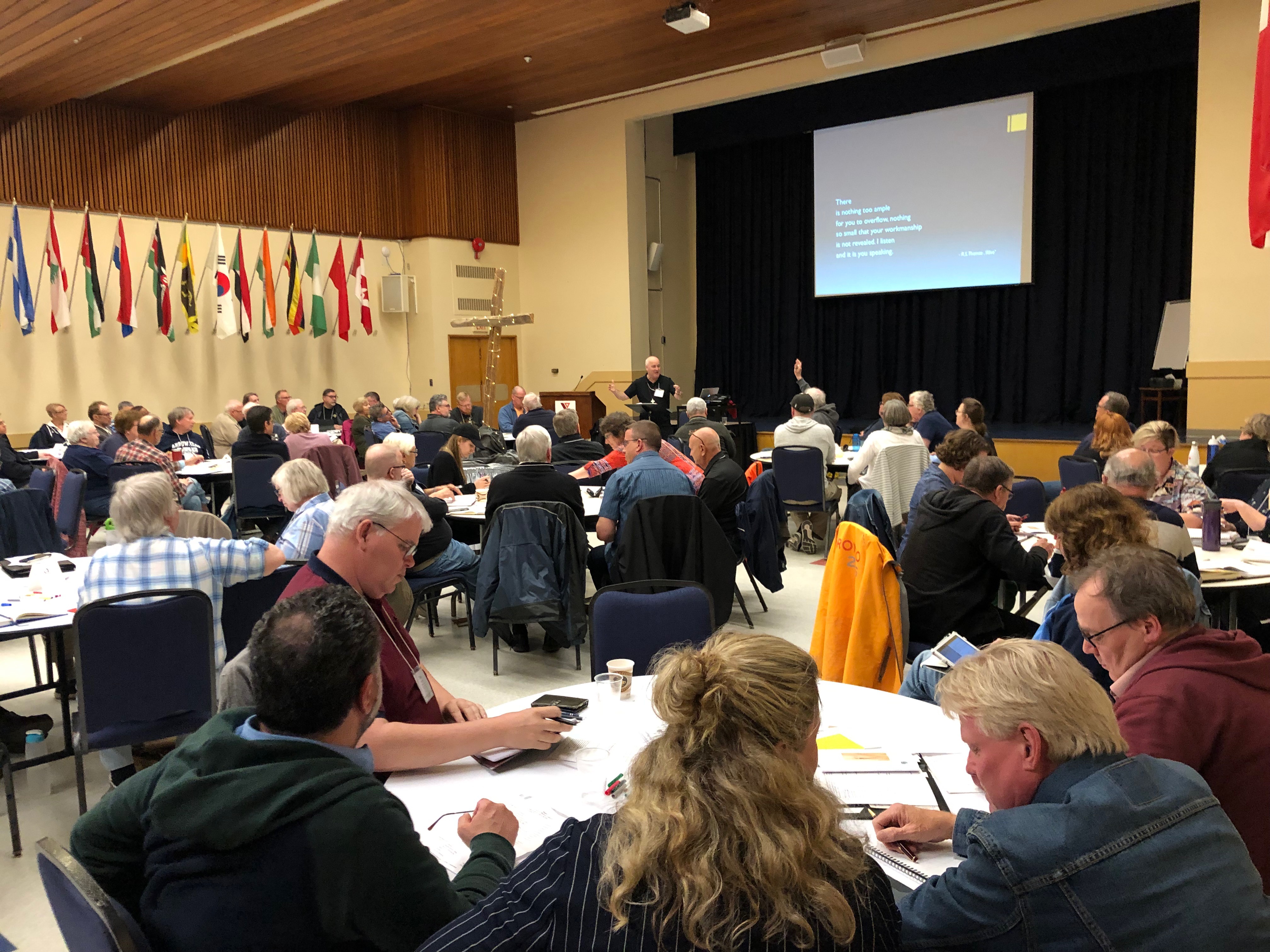 "The stories he shared with us... helped to illustrate for us, in a beautiful way, the power of the Gospel, the beauty of God at work in the world, and helped us to be in touch again with a vision for the reign of God in our midst," said Archdeacon David Anderson.
The three-day conference also had a series of missional moments woven into its agenda. These brief reflections were given by those beginning new missional endeavours with our diocese, including Sarah Bird, program consultant for children, youth and family ministry; Gillian Doucet Campbell, director of stewardship and development; Antonio Illas, migrant farmworkers missioner; and Deirdre Pike, program consultant for social justice and outreach.
In a longstanding tradition, a retiring cleric is asked to preach during the concluding Eucharist of the conference. Dean Peter Wall, who retires this fall was this year's preacher, poignantly reflecting on the Gospel passage in which Jesus asks Peter to feed his sheep (John 21:14-19). To his colleagues in ministry, Dean Wall said, "when all is said and done, Jesus will continue to ask us if we love him, and our answer will and must always be a yes, a yes which carries with it the clear understanding of the wonderful responsibilities which loving the Lover which first loved us brings with it."