Bishop Provides Direction in Response to COVID-19
Hand-washing emphasized and contact-free peace encouraged
Posted March 4, 2020
Bishop Susan Bell has issued a pastoral letter to the clergy and people of the diocese with regards to liturgical hygiene practices that should be followed in response to the continuing spread of the coronavirus known as as COVID-19.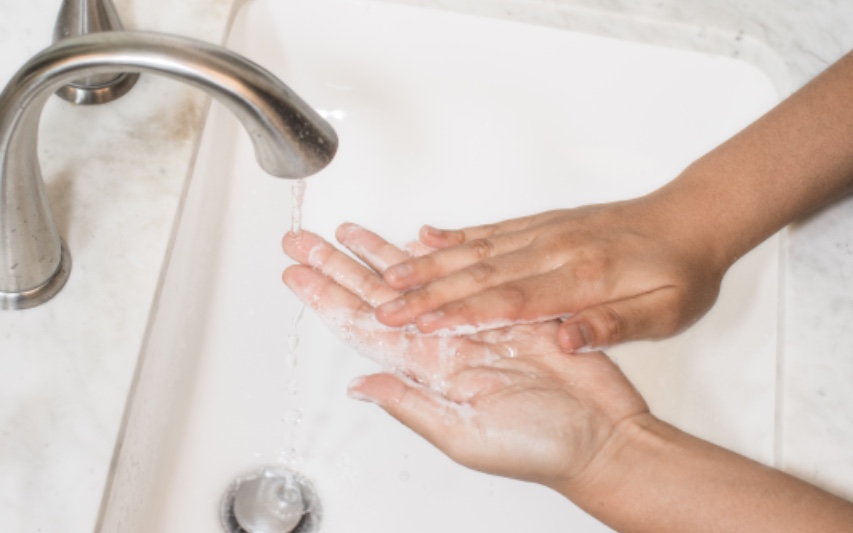 While the Public Health Agency of Canada continues to assess the public health risk associated with this virus as low for Canada, the Bishop noted that it is "important that we are diligent in our hygiene practices for the wellbeing of all in our congregations, particularly those who are vulnerable."
To reduce exposure to and transmission of a range of illnesses, including coronaviruses, Bishop Bell emphasizes the importance of hand washing, avoiding contact with people who are sick, and practicing proper cough and sneeze etiquette.
The letter also contains the following pastoral direction:
Parishes should make hand sanitizer available throughout the church for parishioners to use.
Clergy and communion assistants should wash their hands both before and after worship as well as sanitize their hands before administering communion.
Clergy and pastoral care workers should take all precautions in personal hygiene before and after pastoral visits in hospital and homes.
Parishioners who are ill, or suspect they may be, should be encouraged to stay at home to recover and to request a pastoral visit if desired.
Congregations should adopt a contact-free Exchange of the Peace, with a smile, brief word, or slight bow to those nearby.
Clergy should greet parishioners at the end of services without physical contact.
The shift away from hand-shaking during worship services is being made out of an "abundance of caution," recognizing that respiratory viruses, such as the one that causes COVID-19, are spread through direct contact.
The letter also indicates that the available evidence indicates that "sipping from the common cup represents minimal risk, and one that falls within the parameters of the normal risks of daily living." The practice of intinction (dipping consecrated bread into in a chalice of consecrated wine) is, however, a higher-risk activity and one that continues to be prohibited in the diocese.
In addition to providing pastoral direction, Bishop Bell invites the clergy and people of the diocese to pray "for all who are ill with this virus, for their caregivers, and for healthcare workers and researchers working to limit the virus' impact."
The diocese will continue to monitor the situation and provide parishes with the best evidence-based advice available from public health officials given the assessed level of risk.