Anglicans Invited to Support Cyclone Idai Relief Efforts
Posted March 21, 2019
The Primate's World Relief and Development Fund (PWRDF) is calling on Anglicans to prayer and generosity in the wake of Cyclone Idai, which has caused widespread devestation in the African nations of Mozambique, Zimbabwe and Malawi.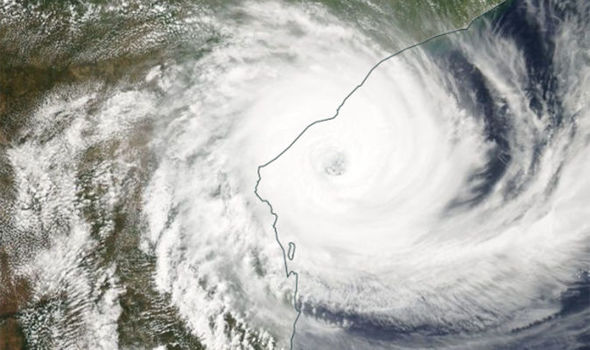 PWRDF is responding to emergency appeals for relief with an initial pledge of $30,000 for Mozambique and $20,000 for Zimbabwe. News reports indicate that Cyclone Idai has caused hundreds of deaths, destruction of property and massive displacement these two countries as well as in neighbouring Malawi.
Minister Maryam Monsef announced that the Government of Canada will match donations made by April 14 to the Cyclone Idai joint appeal of the Humanitarian Coalition. PWRDF is participating in the match through Canadian Foodgrains Bank, a member of the Humanitarian Coalition.The purpose of the match is to encourage Canadians to give generously to emergency relief efforts in the hopes of staunching the growing humanitarian crisis.
Working through the ACT Alliance and other regional partners, PWRDF continues to monitor the situation and will share further updates as they become available.
Prayers are being invited for those have been affected by the cyclone, and the humanitarian agencies responding to this natural disaster. "Recovering from these events is a long-term process as families work to rebuild their communities and livelihoods," PWRDF said on its website.
How you can help
PWRDF is responding to this emergency by supporting the relief and recovery efforts on the ground. You can give to this emergency response:
On your cell phone – text 'PWRDF' to 45678
Online – at pwrdf.org/give-today and choose emergency response
Telephone – call toll-free at 1-866-308-7973
Mail – please send a cheque marked Cyclone Relief to The Primate's World Relief and Development Fund, 80 Hayden Street, 3rd floor, Toronto, Ontario M4Y 3G2
Click here for a bulletin insert that can be downloaded.
This article was updated on April 2, 2019