Anglican Bishops in Dialogue Release Testimony
Posted August 10, 2017
"Haraambe means to pull up together, join hands to build up, especially in times of community need when resources are scarce," states a testimony developed during the most recent Consultation of the Anglican Bishops in Dialogue which was held this past June. Though the word is unique to Kenya, the concept is generally not in that it describes a collective effort in which all undertake a voluntary commitment for the "common good, creating a new identity, a new vision for community."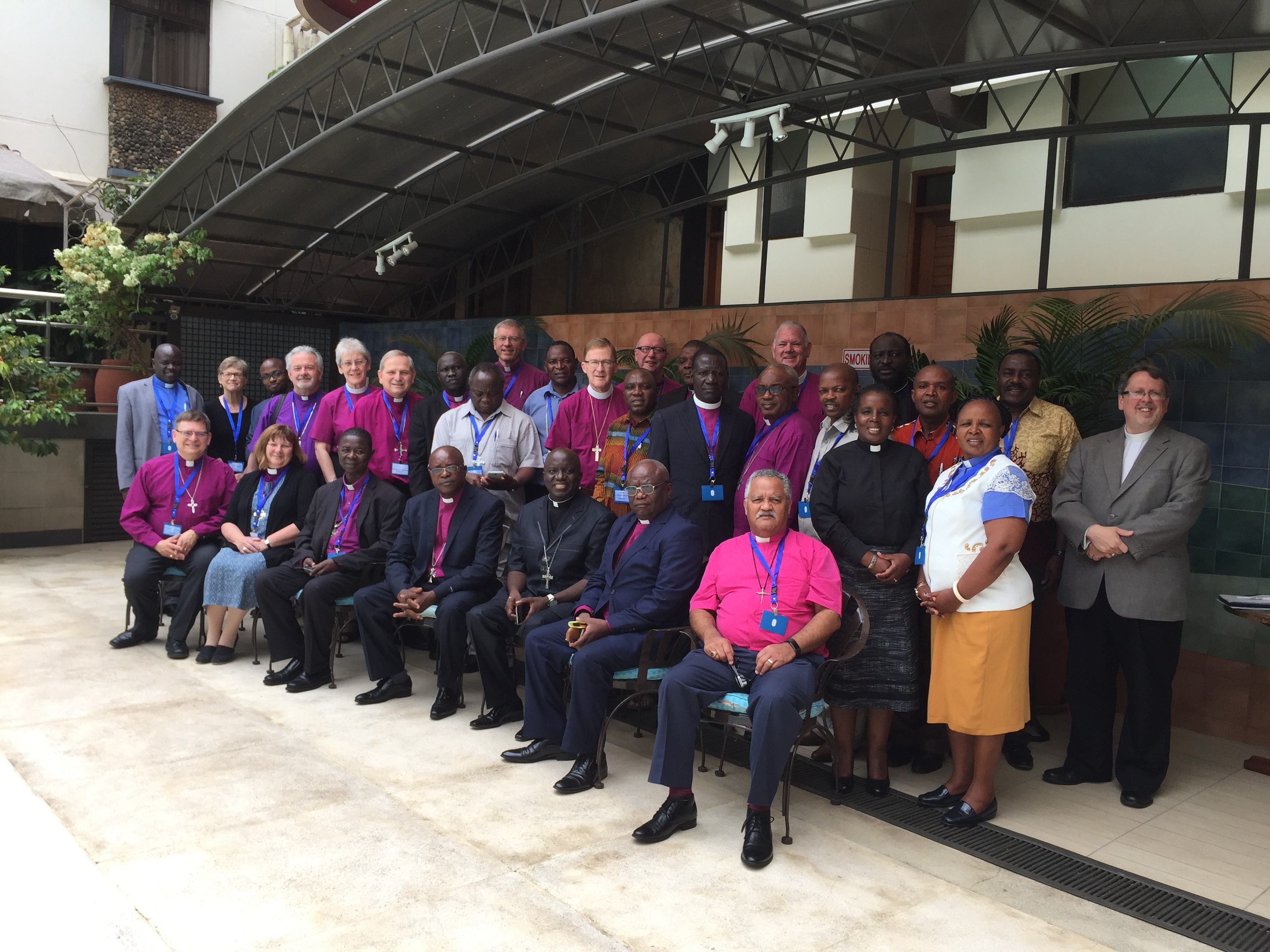 The eighth Consultation of Anglican Bishops in Dialogue, hosted by the Anglican Church of Kenya met in Nairobi. Twenty-two bishops, including Bishop Michael Bird, from a number of countries throughout the Anglican Communion participated in this year's discussions.
A Testimony of Mutual Commitment and Pulling Together - Haraambe reflects on the bishops' sharing with one another. In their testimony, the bishops noted that during their time together they had experienced "the power of God – Father, Son, and Holy Spirit – to transform lives, to draw us into a life-giving relationship with him and with one another." Moreover they committed themselves "to Christ and to "pull together" for his sake and for his Church" working together as members of the Anglican Communion.
In an interview with the Anglican Communion News Service, Bishop Bird observed that this consultation model could be "a way forward for the Communion," especially in the way it prioritizes face to face conversations.
Since 2010, a rotating group of primarily African and North American bishops have met annually at locales around the world. The gatherings facilitate learning about each other's contexts and finding pathways for healing and reconciliation. This intentional dialogue was developed in response to theological controversies that increasingly strained relationships across the Anglican Communion at the turn of this century. Growing organically from 12 participants the first gathering, some 49 bishops have now been involved in the process.
Next year's consultation will be hosted by the Diocese of Huron in London, Ontario.
For more information about the Consultation of Anglican Bishops in Dialogue, please visit the Anglican Church of Canada website.