Wardens, Treasurers & Clergy Workshop 2.0 - Governance
Location: ON
Date: January 8, 2022 - 9:30am to 11:00am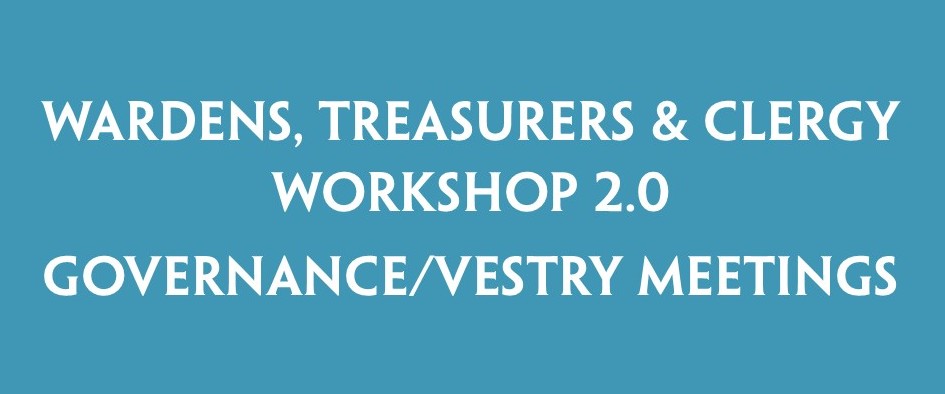 The next in a series of workshops being held to complement the basic workshop offered to parish leaders each spring will focus on governance matters, with a special focus on vestry meetings, hosted by Archdeacon Bill Mous.
Planned for Saturday, January 8 from 9:30-11:00am, participants will delve into our Anglican polity and explore our various governance structures and practices unique to our diocese. The the workshop will also review the current regulations for vestry meetings and offer timely tips for how to plan for a successful meeting. Bill will also take time to answer questions from participants.
Click here to register for this workshop. Registration deadline: Thursday, January 6 at 4:00pm.