Wardens, Treasurers & Clergy Orientation and Training Workshop
Location: ON
Date: May 15, 2021 - 9:30am to 11:30am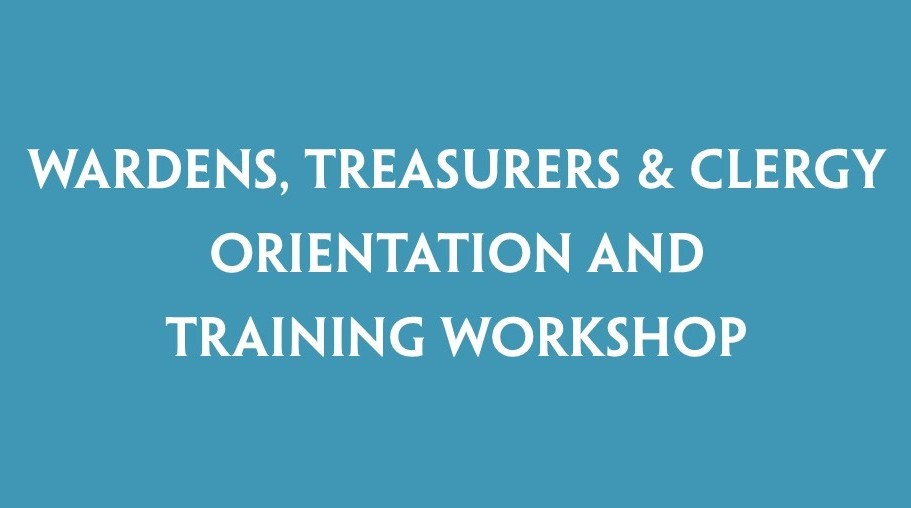 Wardens, treasurers, and clergy are invited to participate in our annual workshop for parish leaders, which will be held this year on Saturday, May 15 (see below for details).
Exercising the roles and responsibilities of parish corporations is complex and ever-evolving, especially during this time of pandemic. Our hope through this workshop is to provide you with an opportunity to equip you for your ministry, point you in the direction of support and resources, and to create a space for sharing experiences and best practices.
If you are a new warden or treasurer - please accept my congratulations and gratitude for accepting this role in the life of our system of governance. Details about your responsibilities can be found in Canon 4.1; it's good to have a read through this from time to time. There are also a wealth of guiding documents, policies, and resources available on our Wardens & Treasurer's webpage.
We will once again hold the workshop via Zoom on May 15 from 9:30 to 11:30am. Click here to register through Eventbrite. Zoom details and pre-workshop materials will be emailed closer to the event.