Sparking Children's Faith
Location: ON
Start Date: January 20, 2021 - 4:00pm
End Date: June 17, 2021 - 5:00pm
Diocesan Children, Youth, and Fa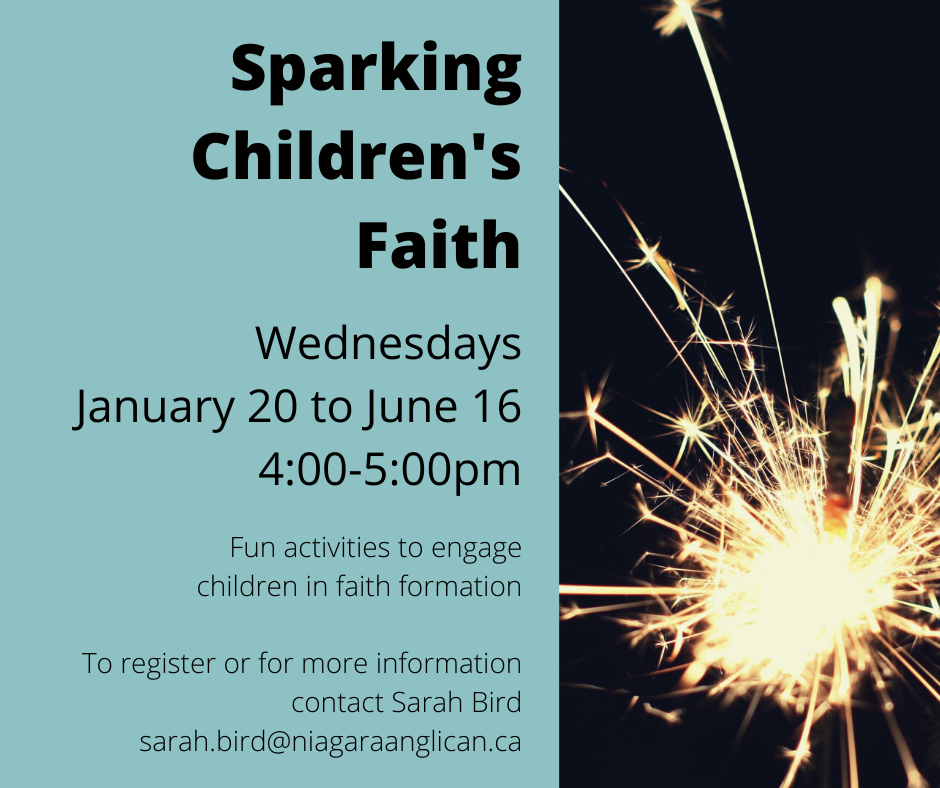 mily Ministry is offering weekly "Sunday School" for children (Grades 1-5/Ages 6-10) to explore scripture that follows the lectionary. Sparking Children's Faith will be held through Zoom on Wednesdays, January 20 to June 16, from 4:00-5:00pm.
These weekly lessons, offered by CYFM leaders, promise to include faith formation, fun, creative opportunities, and a safe space to ask questions.
For more information or to register, contact Sarah Bird.
Click here to see more faith formation opportunites for children and youth.