So You Want to Facilitate the MAP Process: NSML Course
Location: ON
Date: January 11, 2023 - 7:00pm to 9:00pm
Sign Up For "So You Want to Facilitate The MAP Process" Today!
Creating a parish mission action plan is about intentional listening for the Spirit, prayer, engagement with parishioners, and a willingness to risk a bit. The plan, which is completed in four one-hour gatherings, is comprised of two to three initiatives in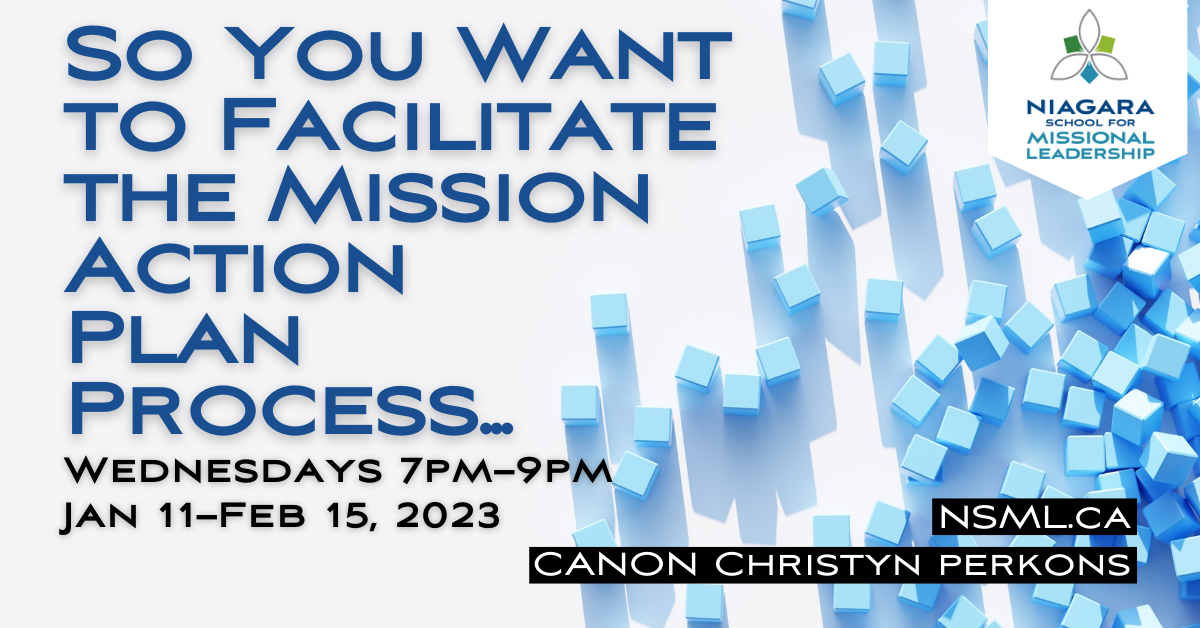 three areas: Adult Faith Formation, Changing Parish Culture, and Community Engagement. Leaders for each initiative arise from those passionate about the ideas. And once you've done the process once, you can easily repeat it when you've completed the initial projects.
Perhaps you've read the Parish Mission Action Plan guide – and while you're excited about the potential for this initiative, you're also trepidatious about facilitating the process. On the one hand, you can see the process laid out and it looks easy on paper but on the other hand, you're looking for some support as you get started. This coaching course will take you from preparation to launch!
What You'll Learn
This course will prepare you to lead/facilitate the Parish Mission Action Plan (MAP) process in your parish as together we walk through
a basic grounding in what being missional means,
steps to prepare your parish to undertake this work,
choosing your leadership team,
launching your first gathering, and
bringing it home to the completed Mission Action Plan.
Sign up for this course through The Niagara School for Missional Leadership today!