Retirement Planning Workshop
Location: ON
Date: May 29, 2021 - 9:30am to 12:15pm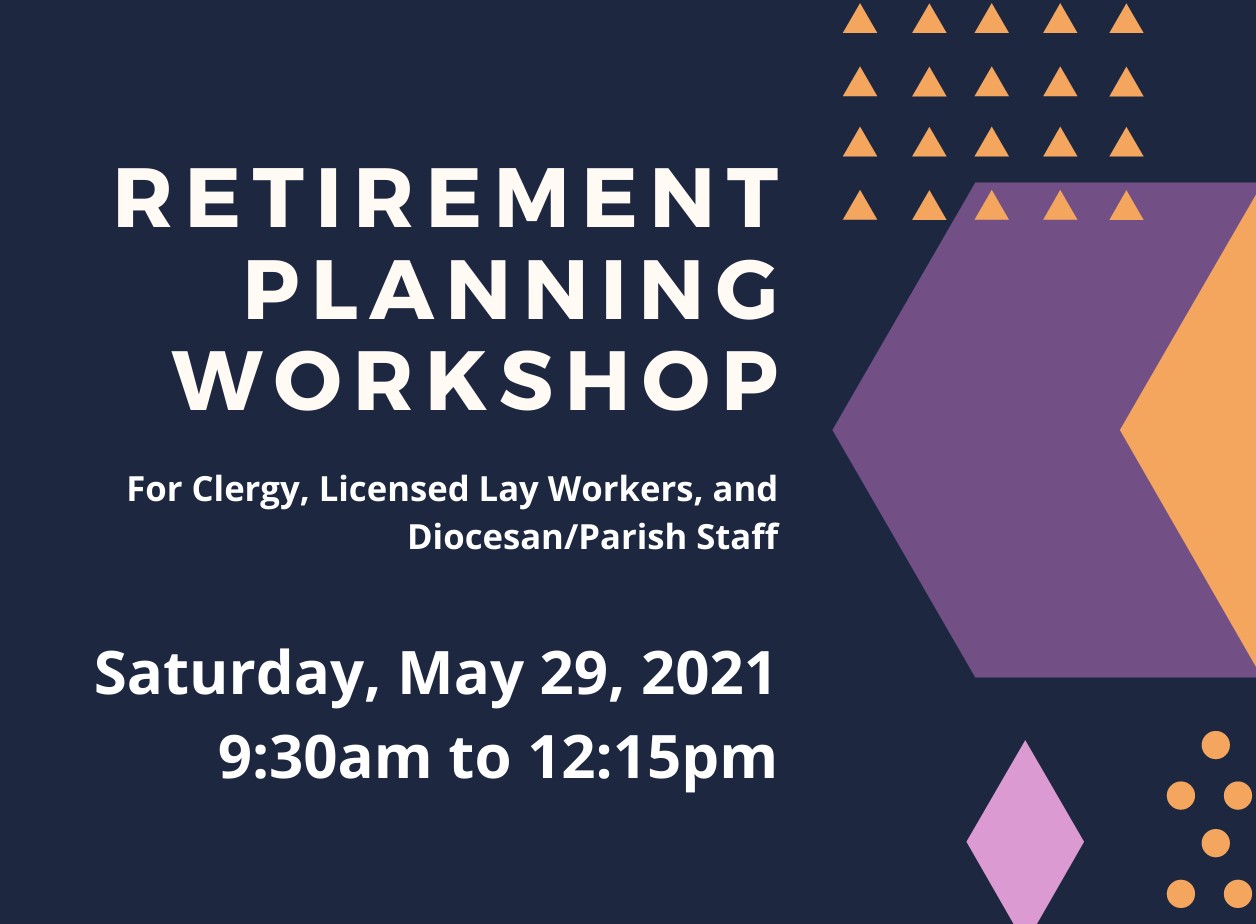 Is retirement on the horizon for you? Are you a priest, licensed lay-worker, or a parish or diocesan staff member who would like to take some time to reflect on the meaning of retirement for you, learn about the General Synod Pension Plan and Lay Retirement Pension Plan, and diocesan practices concerning retirement? Then you are invited to register for this virtual retirement planning workshop being held Saturday, May 29 from 9:30am to 12:15pm. Spouses and partners are welcome to attend.
We are delighted the Reverend Dr. Tim Elliott, ministry consultant and coach, and Judy Robinson, executive director of the Pension Office Corporation of the Anglican Church of Canada, will be present to help us learn more about this important chapter in life and ministry. Please submit questions you hope could be addressed during the workshop to Canon Terry DeForest.
Private consultations with Judy Robinson will be set up for some time after the workshop for those who wish them to discuss confidential individual pension estimates. This workshop will complement, but not replace, work you might do with your own financial planners.
Click here to register through Eventbrite. The registration deadline is April 26 to enable time to send registrants advance materials.