Ordination to the Diaconate and Priesthood
Location: ON
Date: September 26, 2021 - 4:00pm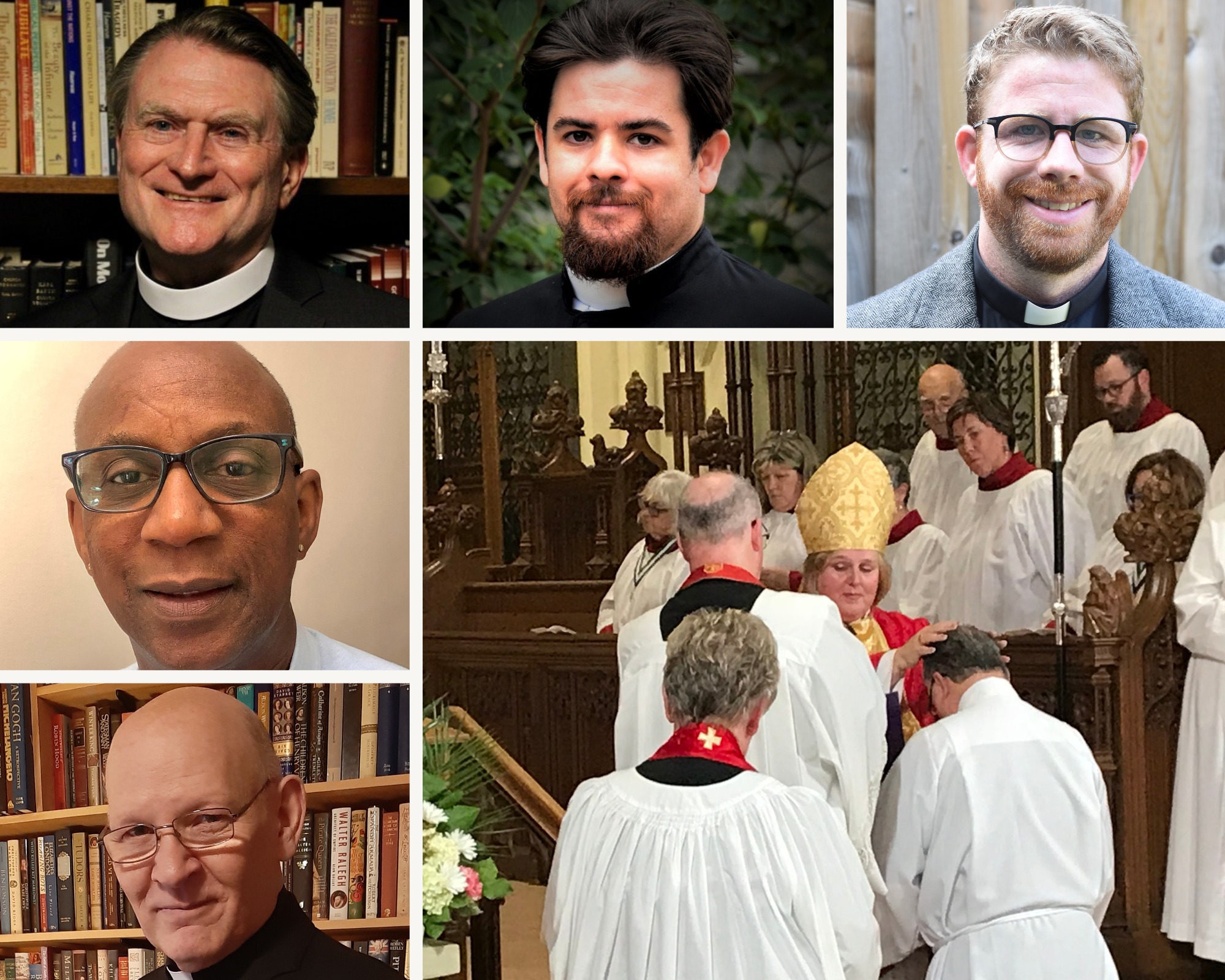 Your prayers are invited for Rob Duncan, Matt Gillard, Rob Jones, and Randy Williams as they prepare for ordination to the diaconate and for The Reverend Michael Coren as he prepares for ordination to the priesthood.
The service will take place at Christ's Church Cathedral on Sunday, September 26 at 4:00pm. Bishop Susan Bell will be the ordaining bishop and celebrant and Canon Martha Tatarnic will be the preacher.
While we are not all able to gather in-person, the clergy and people of the diocese are invited to attend virtually, via the diocesan Facebook page which will livestream the service. We also ask for your personal prayers for the ordinands and that they be remembered at worship services throughout the diocese.