New Missional Monasticism: NSML Course
Location: ON
Date: March 7, 2023 - 9:00am to 11:00am
Sign up for New Missional Monasticism Today!
New Monasticism might sound strange to those of us within the church because it conjures up images of people being overly pious and wearing medieval clothing. It does, however, very accurately describe when a community comes together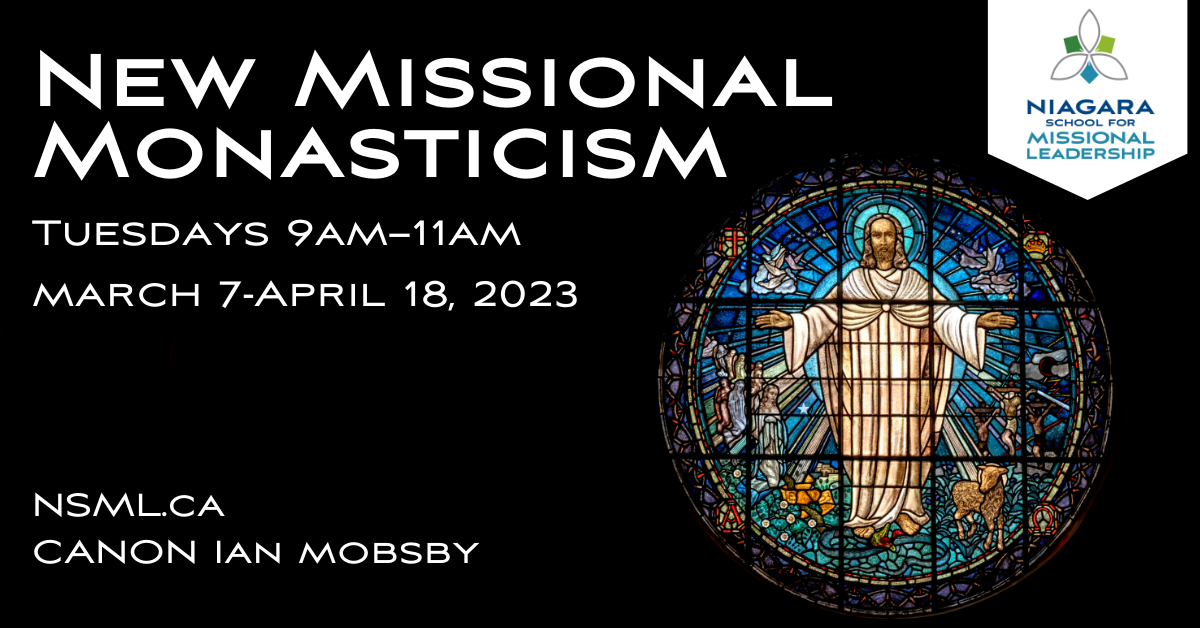 intentionally to commit to a rhythm of daily life, to pray and meditate contemplatively, to be radically shaped by Christ, and to serve the surrounding neighbourhood.
This course is aimed at those who are interested in New Monasticism and new forms of Christian spiritual/religious ecclesial communities in the context of building new expressions of church, including the Fresh Expressions initiative. It is aimed at those who either have no, or little experience, of such communities, or who want the space to explore them more practically and theologically.
What You'll Learn
This course will guide you in an exploration of distinctly missional forms of New Monastic Communities that invites you to:
Understand the realities of the current cultural context and a focus on an apostolic and missional response,
Appreciate the religious life and its basis in missional new monasticism,
Get to know the various streams of new monasticism,
Understand the vocation of new monastic communities, and
Take time for proper reflection and learning in context.
Sign up for The New Missional Monasticism through the Niagara School for Missional Leadership today!