Climate Crisis Response
Saturday, September 21, 2019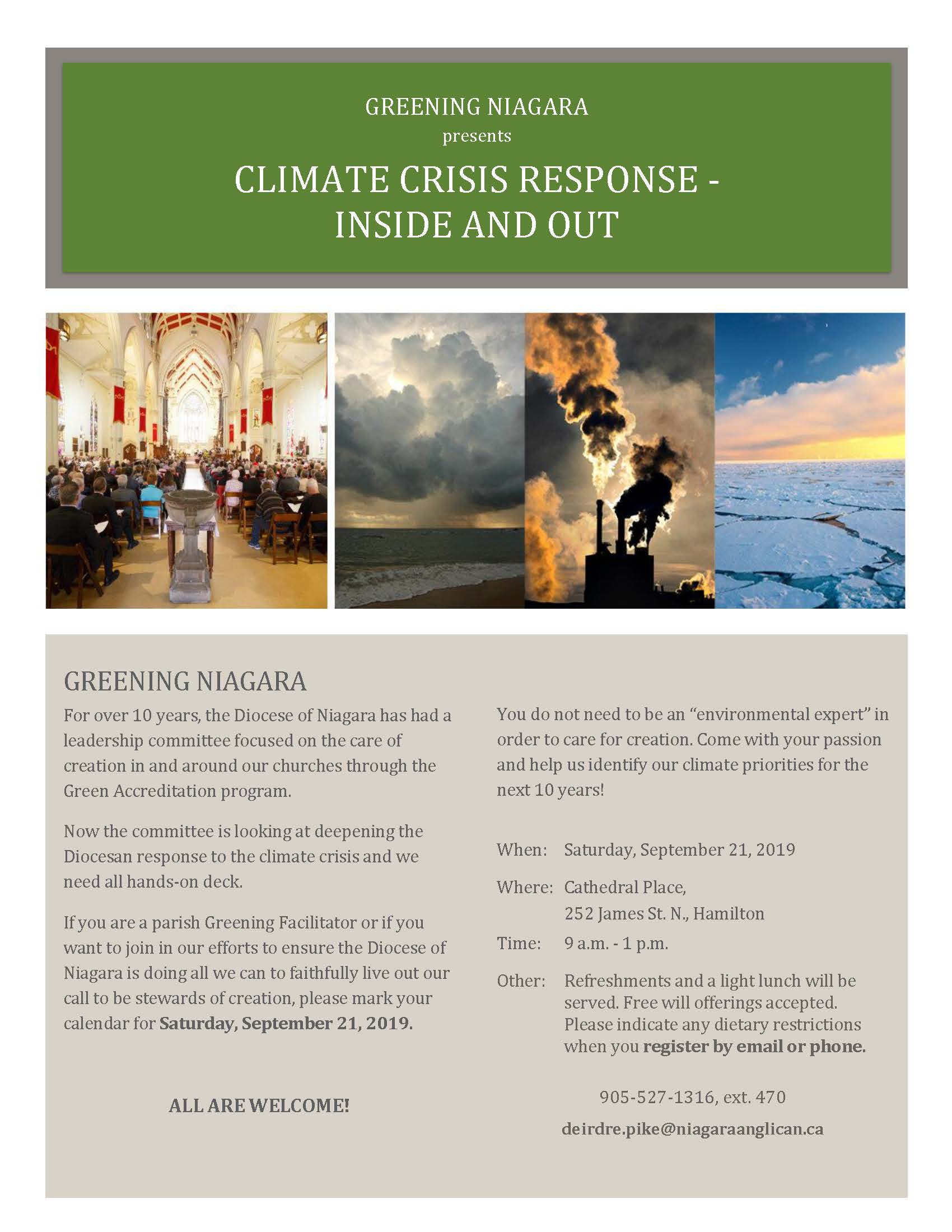 For over 10 years, the Diocese of Niagara has had a leadership committee focused on the care of creation in and around our churches through the Green Accreditation program. Now the committee is looking at deepening the Diocesan response to the climate crisis and we need all hands-on deck.
All (greening facilitators, laity and clergy) are welcome to join in our efforts on Saturday, September 21, 2019 from 9:00am to 1:00pm at Cathedral Place (252 James Street North, Hamilton) to ensure the Diocese of Niagara is doing all we can to faithfully live out our call to be stewards of creation.
You do not need to be an "environmental expert" in order to care for creation. Come with your passion and help us identify our climate priorities for the next 10 years!
Refreshments and a light lunch will be served. Free will offerings accepted.
Please register through Deirdre Pike, indicating any dietary restrictions, by email or calling 905-527-1316 ext. 470.
Click here for a poster to share.