Christian Foundations II: NSML Course
Location: ON
Date: January 23, 2023 - 7:00pm to 9:00pm
Sign up for Christian Foundations II Today!
How did we get from Jesus preaching and teaching in Judea and Jerusalem to the modern-day church?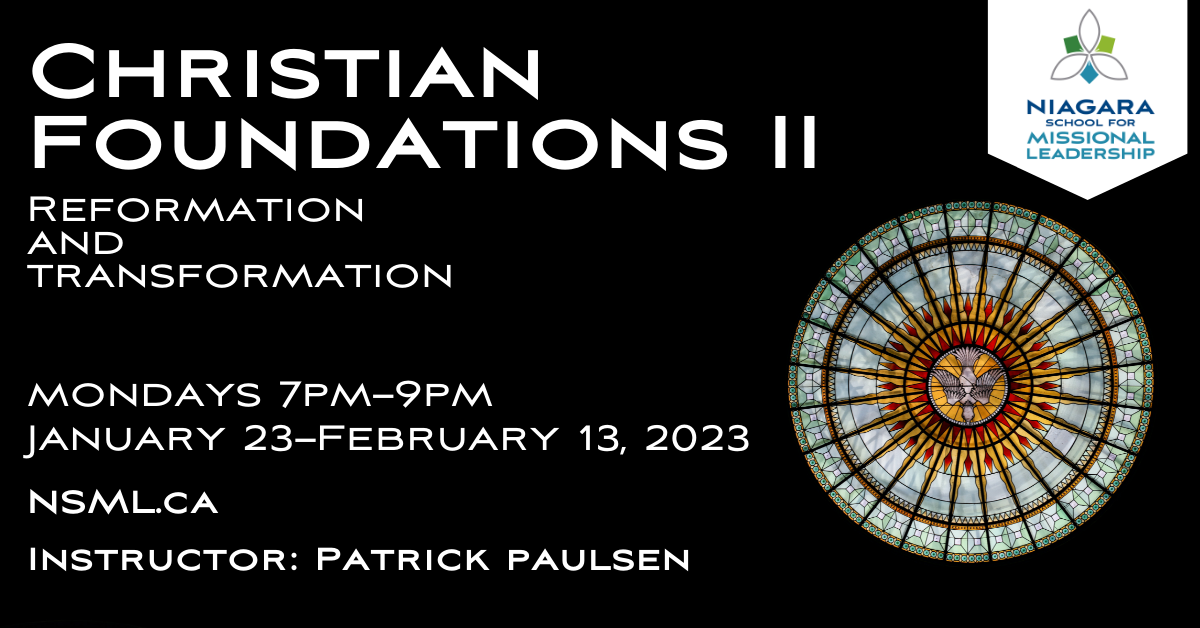 While in the first course in the Christian Foundations series we explored the formation of the church as a distinct group of Jesus-followers, there's a lot of story left to tell!
What You'll Learn
This course will help you to follow the story of our faith and scriptures by:
Presenting the history in a flowing, coherent narrative,
Examining foundational aspects of our faith,
Seeing Jesus from the perspective of his first-century context,
Discussing the origin and ongoing story of the church (including learning about how we got our Creeds and the Canon of Scripture we follow), and
Asking how we can be part of this community which is Christ's body.
Sign up Christian Foundations II through the Niagara School for Missional Leadership!