Can Business Be Mission: NSML Course
Location: ON
Date: January 10, 2023 - 7:00pm to 9:00pm
Sign Up for Can Business Be Mission Today!
Businesses, we buy from them, work for them, invest in them, sell to them. For decades, most businesses have been focused on only one thing, profit. That is changing. More and more, customers, employees and now investors and clients are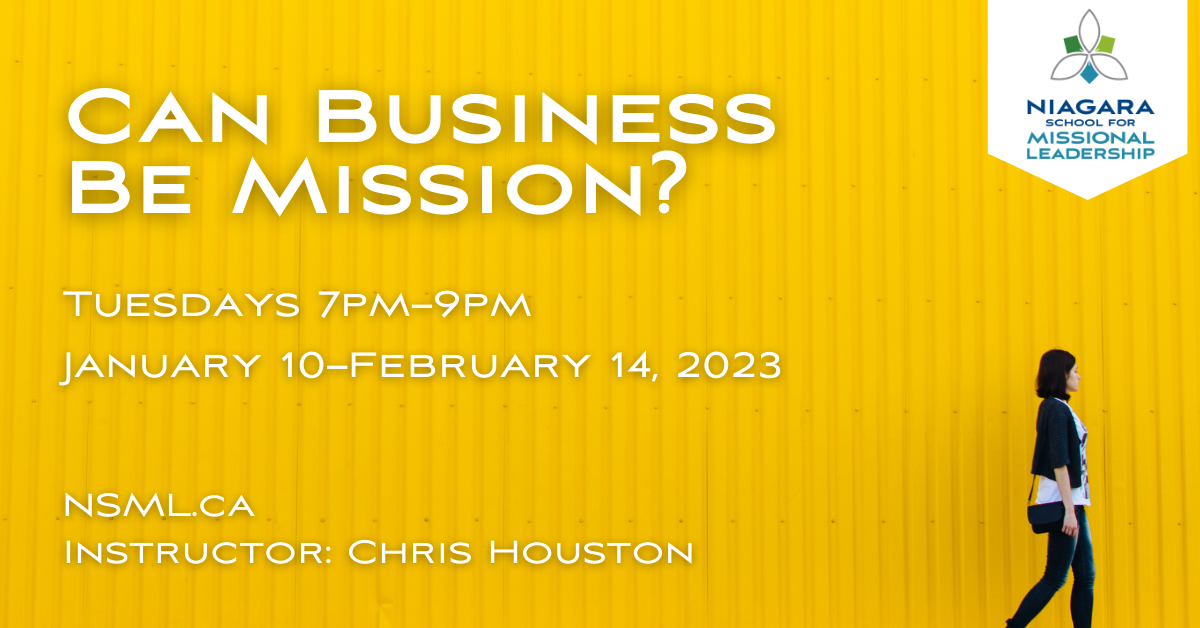 asking businesses to make things happen for the good of others, and not just make money for themselves. As followers of Jesus, we can help steer them in ways of justice, good stewardship, and even grace. This is not the time for a silent Church! This course will help participants learn how we can influence businesses towards creation stewardship, care for others, and justice for all.
What You'll Learn
This course will help you explore the relationship between mission and bussiness by:
Exploring the opportunities for missional business activity,
Examining businesses focused on the common good,
Discussing the role of businesses in our everyday lives, as well as our role in the marketplace,
Asking how we can motivate businesses towards missionality
Sign up for this Niagara School for Missional Leadership course today!