Bishop's Spiritual Retreat for Lutheran & Anglican Clergy
Location: Mount Carmel Spiritual Retreat Centre, 7020 Stanley Ave, Niagara Falls, ON, L2G 7B7
Start Date: February 5, 2023 - 6:30pm
End Date: February 8, 2023 - 12:00pm
Bishop's Spiritual Retreat for Lutheran and Anglican Clergy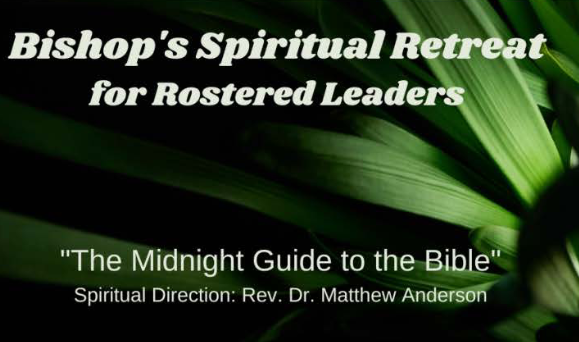 The annual Lutheran & Anglican retreat for clergy will be held from February 5-8, 2023 at Mount Carmel Spiritual Retreat Centre in Niagara Falls.
The theme this year is "The Midnight Guide to the Bible. Not your usual Bible Study: examining the scriptures through murder, sex, money, mistakes, #MeToo, and real estate!" This year's presenter will be The Reverend Dr. Matthew Anderson.
The registration fee is $380. Registration deadline is January 15, 2023.
Click here to view the letter of invitation and the agenda.