Bishop's Spiritual Retreat for Lutheran and Anglican Clergy
Location: Mount Carmel, Niagara Falls, ON
Start Date: March 27, 2022 - 7:30pm
End Date: March 30, 2022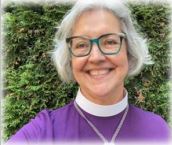 The annual Lutheran & Anglican retreat for clergy will be held from March 27-30, 2022. Join the Reverend Susan Johnson, National Bishop of the Evangelical Lutheran Church in Canada, to re-examine and renew your appreciation of the Lord's Prayer.
Time together will include the use of the revised and expanded version of Praying the Catechism (a copy of which will be provided as part of the registration fee), along with a variety of individual, small, and large group activities.
The registration fee is $375. Payment can be made through the online registration form via PayPal or debit/credit card.
Click here for the letter of invitation, agenda, and to register.
Registration deadline: March 11, 2022