A Tax-Efficient Way to Give: A Gift of Publicly Listed Securities
Location: ON
Date: October 26, 2021 - 12:00pm to 1:00pm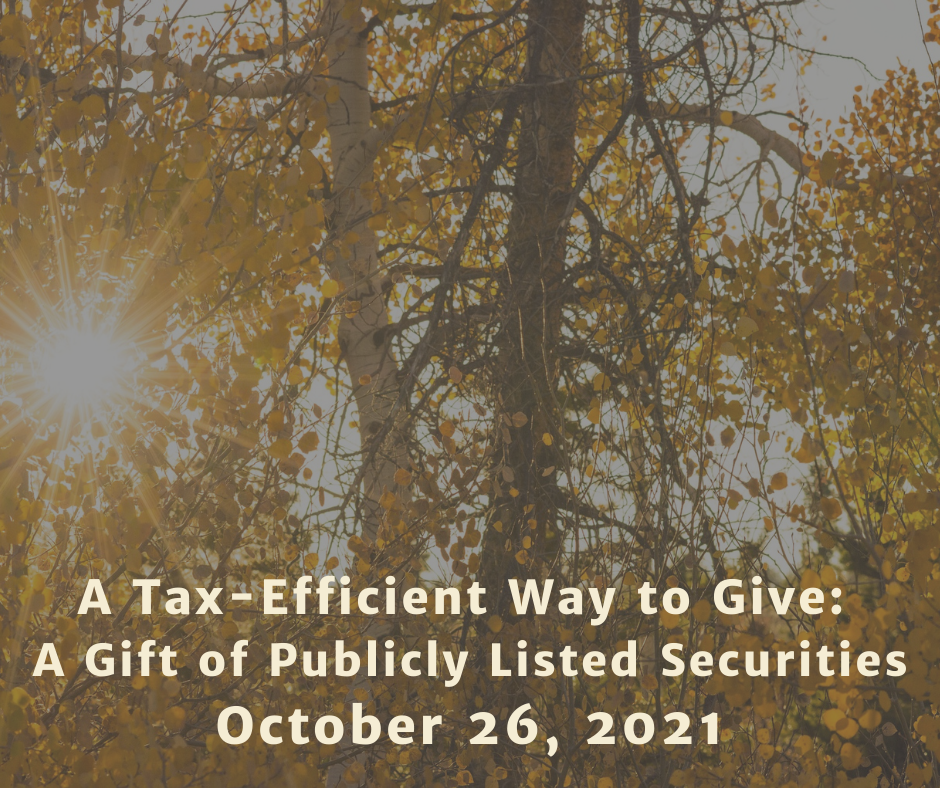 Did you know, when you sell publicly traded securities privately, you are taxed on 50% of the capital gains? However, if you give the securities directly to charity as a gift-in-kind, you pay no tax on the capital gains and receive a donation tax receipt for their full market value.
Join Greg Kippers, CFP on October 26 from 12:00-1:00pm as he explains how to give a gift of publicly traded securities to a charity of your choice. Learn when it may be best for you to provide this gift - now, in the future, or through a gift in your Will.
Hosted in conjunction with by ELFEC (Lutheran Foundation of the ELCIC), the Anglican Diocese of Ottawa, and the Anglican Diocese of Niagara.